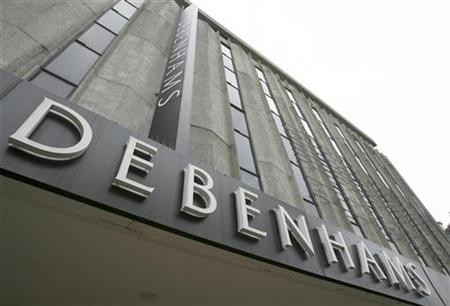 Debenhams own-bought ranges such as Principles by Ben de Lisi and H! by Henry Holland are seeing an increase in margins at the company at the expense of like-for-like sales.
In a trading statement released today, Debenhams continued to show market shares gains, particularly in menswear and childrenswear, although womanswear lagged due to 'own-bought' ranges proving unpopular.
However, despite this, strategies at Debenhams are rising gross margins by as much as 80 basis points and look set to beat this guidance for the full year.
Debenhams also made 1.1 pct increase in transaction value, with Magasin Du Nord, a Danish store which it acquired in November raising the average transaction value by 8.9 pct when included with Debenhams sales.
Net debt at the company is stable as the refinancing proceeds ahead of schedule: "We will provide the market with details of the refinancing when it has been completed but the current expectation is that it is likely to have a positive impact on the interest charge from the financial year 2011." read the statement.
Jean Roche at Panmure Gordon commented:
A LFL sales decline of -1.5% for the first 16 weeks of H2 2010E compares with our expectation of LFL sales growth has placed our 'hold' rating and target price under review until we know more. Excluding Magasin, Gross Transaction Value was +1.1% - disappointing vs. our forecast +1.9% (for 42 weeks). The one bright spot is gross margin where previous guidance of +80bp (ex Magasin) for FY2010E is being increased.
At 53p, Debenhams is trading on just 6.8x August 2011E earnings, dropping to 6.4x in FY2012E. However its lease adjusted Net Debt/EBITDAR ratio is rather more challenging so we prefer to recommend buying Next or M&S shares.