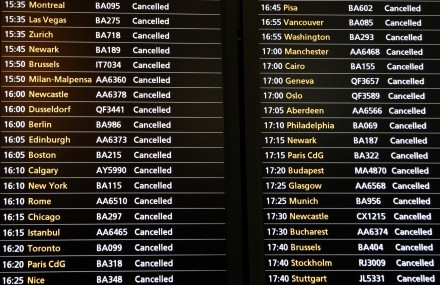 Airport operator BAA has said that the poor weather at the end of last year cost it 3.6 million passengers in the month of December, the majority of which would have passed through Heathrow Airport.
Overall BAA saw passenger numbers fall 2.8 per cent to 103.9 million in December. However the airport operator said that had the snow not caused such disruption it would have seen passenger growth of 0.6 per cent.
Heathrow Airport saw its passenger numbers decline 0.2 per cent in December to 65.7 million. Had the snow not struck the airport would have seen passenger growth of 3.4 per cent, BAA claimed.
BAA said that the financial cost of the snow in December was approximately £24 million.
Just before Christmas BAA said it would be launching an enquiry into how its airports had been so easily thrown into chaos by the snow, in the hope that lessons will be learnt should similar weather strike in the future.
Colin Matthews, Chief Executive of BAA, said, "The coldest December on record closed airports around the world but we must carefully examine the snow plan agreed with airlines earlier in the year and strengthen it to protect against such unprecedented weather.
"We are sorry for the flights that had to be cancelled as a result of the snow. The cost of any disruption to BAA's airports is significant and a strong financial incentive for us to continue to make Heathrow more resilient.
"There were many challenges in 2010, ranging from poor weather and security threats through to industrial action and the cloud of volcanic ash.
"But we have continued our £1 billion-a-year investment programme and are encouraged by Heathrow's underlying positive performance during challenging economic times.
"Heathrow has improved considerably in recent years, and we are determined to put December behind us and win back confidence by improving customer service, upgrading our terminals and doing whatever it takes to improve people's journeys."