Deezer music streaming apps gain podcast library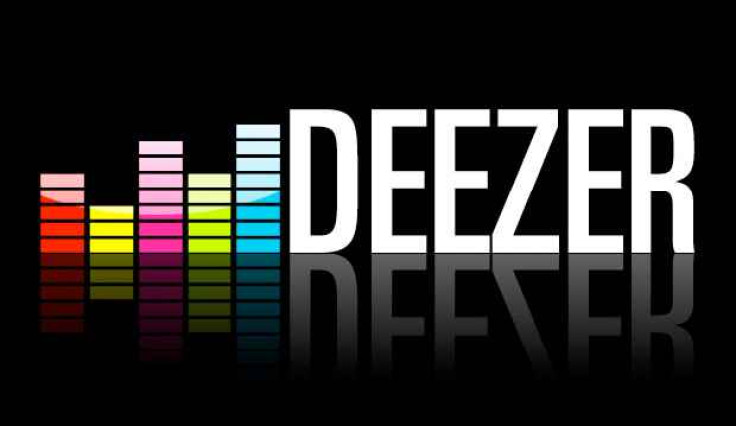 Deezer, a music-streaming service and rival to Spotify, has extended its catalogue to include more than 20,000 podcast from news publishers and radio stations.
Podcasts will initially be available to users in the UK, France and Sweden, before rolling out more widely to cover more of the 180+ countries in which Deezer operates. Content providers at launch will include Slate, This American life, Financial Times and the Guardian, with more being added over time.
Deezer hopes integrating podcasts into its music streaming app will steer customers away from alternatives - such as Apple's own Podcast app on the iPhone and iPad - and keep them engaged with the app. The service has its foundations in podcast and radio app Stitcher, which Deezer bought in October 2014.
Offering podcasts "goes beyond purely music," Deezer CEO Hans-Holger Albrecht told IBTimes UK, adding that the most popular time of time to listen to anything is while commuting, so Deezer can now offer "music, chat, news and travel" to educate and entertain listeners on their way to work - and podcasts can be stored offline to combat the Underground's lack of Wi-Fi coverage. "It's why morning shows are so successful on the radio, because they have talk as well."
Albrecht added: "You can also become more local with this experience and change it by market, this will change what kind of talk shows we have, like sports or whatever [is most popular to that market.]" This is all part of Deezer striving to offer "the perfect lean-back experience" where the app comes up with music and podcast suggestions based on what you like and have previously listened to.
The podcasts available through Deezer at launch include news, entertainment, comedy, and sports shows. They can be searched, subscribed to, automatically downloaded and listened to from within the Deezer app, which is available on iOS, Android and Windows Phone.
Deezer's strength over rival Spotify is the range of devices it works on, including smart televisions, Sonos and Bose speaker systems, connected cars from Fiat, BMW and Mini, and on PC and Mac. The service is available in over 180 countries, has 16 million monthly users and six million paying subscribers; Deezer offers 35 million songs and costs £9.99 per month for the mobile, advert-free app.
In a statement, Albrecht said his company is "pairing the best news and entertainment with the largest music catalogue in the world to become the leading service for on-demand music, radio and podcasts. This move signals our commitment to leading innovation, with a vision of becoming a single destination for audio, tailor-made for each listener."
© Copyright IBTimes 2023. All rights reserved.