Defence Secretary Ashton Carter traveled to Silicon Valley to unveil a new military strategy targeting cyberattacks that includes wooing California tech companies into a critical new alliance.
Carter's two-day visit to the valley underscores a major push by the US government to forge new, far more closer, ties with private tech corporations to create a formidable digital defence. While many welcome a new focus on thwarting damaging cyberattacks, it's also a controversial move that frightens privacy advocates.
Carter announced the new effort, which he called "Defence Innovation Unit X," in a speech at Stanford University. The Silicon Valley launch will include a mix of military and civilian personnel, including recruited computer engineers, programmers and others to help the Pentagon build "the force of the future." He also dangled the promise of cash for start ups that could bolster cyber defenses.
"We need the creativity and innovation that comes from startups and small businesses," Carter said. "Right now the Department of Defence doesn't have many effective ways to harness promising technologies they come up with. We need to fix that. I don't want us to lose out on an innovative idea or capability we need because the Pentagon bureaucracy was too slow to fund something."
An "elite team" of military and civilian personnel will scout for breakthrough technologies, he said. The Defence Department will also provide an unspecified amount of money to In-Q-Tel, a not-for-profit firm launched in the area in 1999, to invest as seed money in high-tech companies for US intelligence agencies, reports CNN.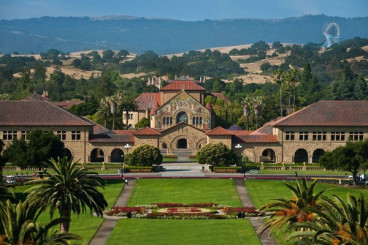 Carter plans to visit Facebook's sprawling campus in Menlo Park, where he'll also make his pitch. He intends to meet with other tech leaders, engineers and local venture capital groups.
It's the first time since the mid-1990s that a Pentagon chief has visited Silicon Valley, notes the Los Angeles Times. Carter has long criticized the military for failing to take a more active role in protecting America's cybersphere.
Carter's visit comes just days after the Department of Homeland Security Secretary Jeh Johnson announced in California a plan to open a Silicon Valley office and recruit techies to help in the effort to crack down on digital breaches. The US House of Representatives also passed a bill this week paving the way for private companies to share network access with each other and with the federal government as part of a cybersecurity strategy.
Federal authorities have a mountain of resistance to scale erected by many tech companies and Americans who believe the US government is already too intrusive after learning from whistleblower Edward Snowden about wide-ranging cyber surveillance of citizens by the National Security Agency. The NSA secretly tapped data from Google, Facebook, Yahoo and several other companies, seriously undermining consumer trust in the businesses.
Carter conceded that forging an alliance now with the tech industry will be difficult. "It won't be easy. We've had tensions before and likely will again," he said, referring to Snowden's revelations. "Renewing our partnership is the only way we can do this right."