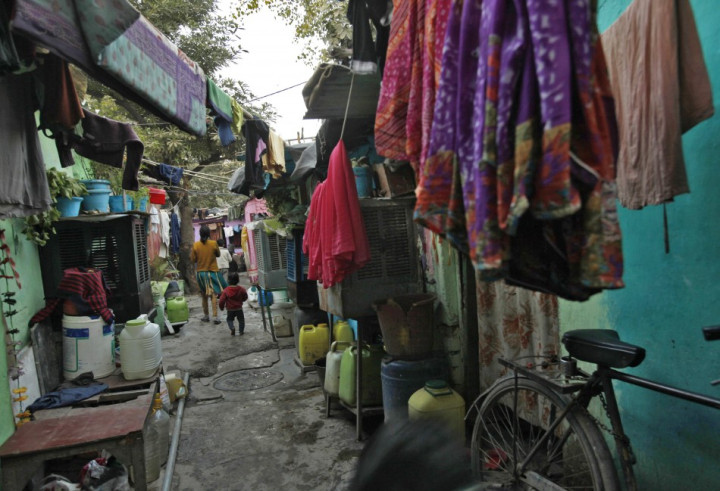 The mother of a 17-year-old accused of taking part in the gang rape and murder of an Indian student in Delhi has said he was the victim of black magic.
'Bhura', the mother's nickname for the boy, was 11 when he left his family home in a poor Uttar Pradesh village, near the town of Islam Nagar, to move to Delhi, his mother told the Independent.
He had quit school some time earlier, after just 18 months, angry at the village teacher who had beaten him.
In Delhi, Bhura worked for a few years as a waiter and used to send money back home regularly, his mother said.
The restuarant owner, Islam Uddin, described him as a "very loyal and hard-working" boy.
However, 18 months ago, Bhura quit his job and started hanging out with Ram Singh, the alleged leader of the gang accused of the heinous crime.
Singh was the driver of a private bus in Delhi and reportedly met Bhura after he started working at a bus station in the capital.
"He was a helper on buses who would solicit customers by calling out to them in a sing-song tone," a police officer told Reuters.
Bhura allegedly used his soliciting skills to lure the student and her male friend into the bus, where the woman was gang-raped and beaten with iron bars. The couple were returning home after a night at the cinema.
"There was a young boy who was standing at the door of the bus and calling passengers in. He had a light moustache, very sharp eyes and a very sweet demeanour," the woman's friend told Reuters.
"He was thin and was calling out to people saying 'come sister, please sit'."
A couple of months earlier, Bhura's mother had consulted a Hindu holy man to know about her son's fate, as she hadn't heard from him for a while and feared he was dead.
"The holy man told me that someone has practised some black magic on him, but that he would come back," she told Reuters.
Despite being the youngest member of the gang that raped and killed the 23-year-old physiotherapy student, Bhura was also the most violent, according to a police report.
Bhura sexually abused his victim twice and ripped out her intestines with his bare hands, a police spokesman said.
If confirmed as a minor by a bone test ordered by police, Bhura will be tried by a juvenile court and faces a maximum of three years in jail.
Relatives of the victim called for him to be treated the same as the other five attackers, who, if found guilty, face the death penalty.
Delhi Gang Rape: Victim Wrote Suspects' Names Before Dying