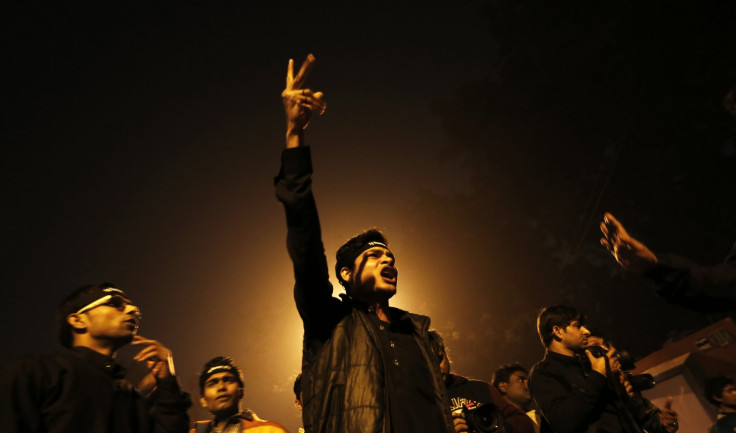 India's Supreme Court has upheld the death penalty for four gang rape convicts found guilty of sexually assaulting a 23-year-old paramedic who later died from her horrific injuries.
Calling the December 2012 incident "brutal, barbaric, and diabolic", the top court said if any case warrants the death penalty, it is this one, rejecting the men's appeal against their sentences.
The victim was raped by six men in a moving bus while she was travelling along with her friend in the Indian capital, New Delhi on 16 December, 2012. The assault sent shockwaves across the country, triggering widespread demonstrations calling for fast-tracking the punishment of the perpetrators.
On Friday, 5 May, the Supreme Court said four of the convicted assaulters – Mukesh Singh, Pawan Gupta, Vinay Sharma and Akshay Thakur – should be hanged, upholding the verdict pronounced by a special trial court. While one of the six men was a juvenile at the time of the crime and hence given the maximum sentence of three years, another attacker, Ram Singh, allegedly killed himself inside a jail in March 2013.
"She [the victim] was reduced to an object for their gross sadistic pleasures. They played with her dignity in a devilish manner," the three-bench court said in their judgement.
"Little did she know on that cold winter night that her world would come to a devastating end...Convicts left the victim and her companion for dead, tried to run over them with the bus, looted them and shared the booty," the judges said.
During the attack, assaulters had thrashed the victim with an iron rod and pulled out her intestines. She died at a hospital 13 days later. "It was a devastating hour of darkness for the 23-year-old paramedic. The victim's parts were ruptured to give vent to the sexual desires. Lying naked, they shouted for help [and] as good fortune has it a night patrolling vehicle arrived," the judges said.
Hearing the verdict, the victim's father said: "It's a victory for my family, I am very happy with the judgment." Convicts' lawyer said they are expected to file a review petition with an apex court seeking a mercy plea.
The convicts' lawyer said they are expected to file a review petition with an apex court seeking a mercy plea.