Delhi gang rape: Indian Parliament expected to amend juvenile laws after teenage convict walks free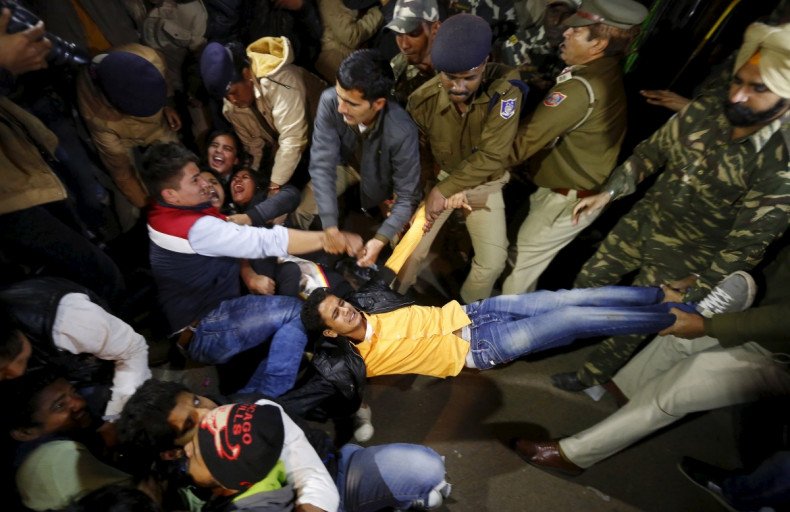 India's upper house of Parliament, the Rajya Sabha, is poised to amend laws pertaining to juvenile convicts after a teenage rapist walked free completing his three-year term in the infamous Delhi gang-rape ordeal. The upper house agreed to take up the issue amid tense protests against the convict's release.
India's Juvenile Justice Act is expected to be tweaked on 22 December allowing those aged between 16 and 18 to be tried as adults in case of heinous crimes. The bill is to be tabled in Parliament after the Supreme Court rejected a petition seeking the extension of the convict's jail term.
The juvenile convict, who is now 20, was one of the six men – five others were adults – found guilty of gang-raping a 23-year-old paramedic in the Indian capital in 2012. The incident sent shockwaves across the country.
On the eve of the convict's release, which was on 20 December, the Delhi Commission for Women filed a petition with the Supreme Court asking to halt his release. But the top court turned down the request asking: "Under what jurisdiction can we extend his detention?"
Justice UU Lalit said: "We cannot interpret the law [Juvenile Justice Act] to curtail his [juvenile convict] freedom without legislative sanction. We share your concern, but we cannot go beyond the statute. Suppose the reformation takes another seven or ten years? Do we have to extend the period of his detention every now and then without any legislative sanction?"
The victim's mother Asha Devi – who recently revealed her daughter's name as Jyoti Singh three years after the incident – said the guilty have not been sufficiently punished. Upon hearing the Supreme Court's verdict, Devi said: "I will not be defeated, the SC decision can't stop me, I have to fight a long battle, I will fight till the bill is passed and law is changed. The court is saying that the law does not permit further punishment for the juvenile but why is the case against other convicts still pending. Why have they not been hanged yet?"
Singh was raped by six men on 16 December 2012 following which she was tortured with an iron rod inserted into her vagina. Thirteen days after the incident, she died in a hospital. Of the five other men found guilty, four were given the death sentence while the fifth was found dead inside prison under suspicious circumstances.