Delhi Gang Rape Trial: Death Penalty to be Demanded [VIDEO]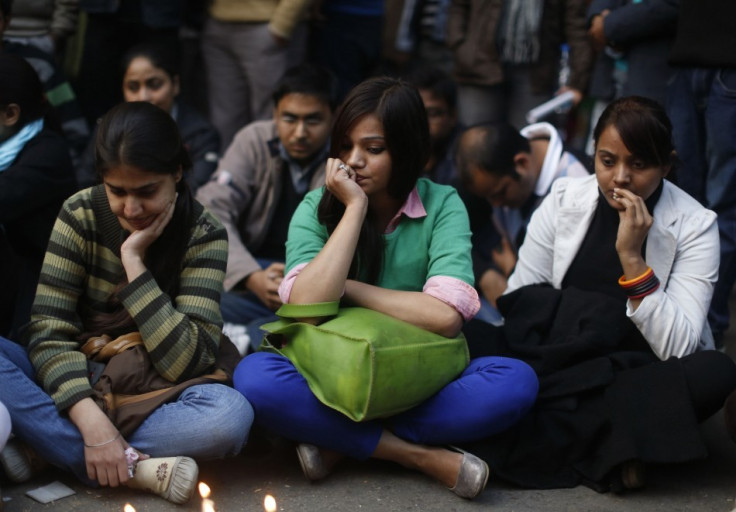 Police investigating the recent gang rape which killed a 23-year-old woman in Delhi willl today file a chargesheet seeking the death penalty for five of the six alleged perpetrators.
The 50-page document, to be filed at a fast-track court which was convened last night, will charge the suspects with a raft of offences including gangrape, murder, kidnapping, criminal assault and robbery.
Only one member of the gang will be spared trial for execution, as he claims to be a minor. The BBC reports Delhi police have asked for a bone marrow test and if the suspect's claim is confirmed, he will be tried by the Juvenile Justice Board.
The prosecution's primary witness will be the male friend of the victim, a software engineer, who was assaulted for trying to fight off the attackers. In addition, the Singapore-based doctor who carried out the postmortem on the victim will also be asked to testify.
Delhi police on Wednesday detained the owner of the bus in which the girl was gang raped, identified as Dinesh Yadav. Senior police officials have confirmed Yadav, 35, has been arrested for furnishing fake documents for the registration of his vehicles.
Meanwhile, in a continuing show of solidarity and call for justice, protestors have called for a nationwide "bandh" or strike on Thursday. The scale of these protests has extended over the past three weeks to involve mass movements across the country, campaigning for stricter anti-rape laws.
The protestors, who do not belong to any political party, told the Press Trust of India that no flags and banners of any political outfit will be allowed during the protests. However, politicians will be welcomed if they want to support the initiative on a personal note.
However it is reported that the Indian Congress is reluctant to sanction a mandatory nationwide death penalty for cases of rape, despite the fervent protests and pressure from its own women's wing.
The hapless paramedical student was severely beaten, raped and thrown out of a moving bus in Delhi on December 16. After initial treatment in the Indian capital, the girl was later airlifted to a Singapore hospital where she died on 29 December.
The girl and her friend were returning from a shopping mall and boarded a chartered bus without realising it was plying illegally.
Delhi Gang Rape: Youngest Attacker 'Ripped out Victim's Intestines with Bare Hands'
© Copyright IBTimes 2023. All rights reserved.