India's capital Delhi was shrouded in a thick blanket of fog earlier this month, but the country's environment minister is attempting to play down the issue, claiming there is "no need to panic". Dr Harsh Vardhan, in an interview with CNN-18, used the disastrous Bhopal gas tragedy of 1984 to make his point.
Air pollution levels in the north Indian city reached the 'hazardous' level on 6 November – nearly 30 times the World Health Organization's safe level – before falling to 'severe' and 'very poor' this week, with the Indian Medical Association (IMA) declaring a public health emergency.
Despite the air quality falling to levels 10 times worse than those in Beijing, which is known for its smog issues, the environment minister insisted that it was not an "emergency".
"I am talking in practical terms. You see what happened in Bhopal when there was a gas leak and hundreds of thousands of people fell acutely sick and had to be rushed to the hospital," he said, referring to the industrial disaster at the Union Carbide India Limited (UCIL) pesticide plant in the central Indian state of Madhya Pradesh over 30 years ago that caused around 20,000 deaths.
"We call that an emergency situation where you have to panic and you have to see what you have to do. I'm not saying we shouldn't do anything about it (Delhi smog); everyone has to respond to what he is supposed to do. But there is no need to spread panic among the people," he explained.
Although Vardhan acknowledged that smog is "detrimental" to one's health, he also mentioned that "no death certificate has the cause of death as pollution".
"There is no cause for anybody to spread panic about the whole issue," he said. "All I am saying is that there is no need to frighten people."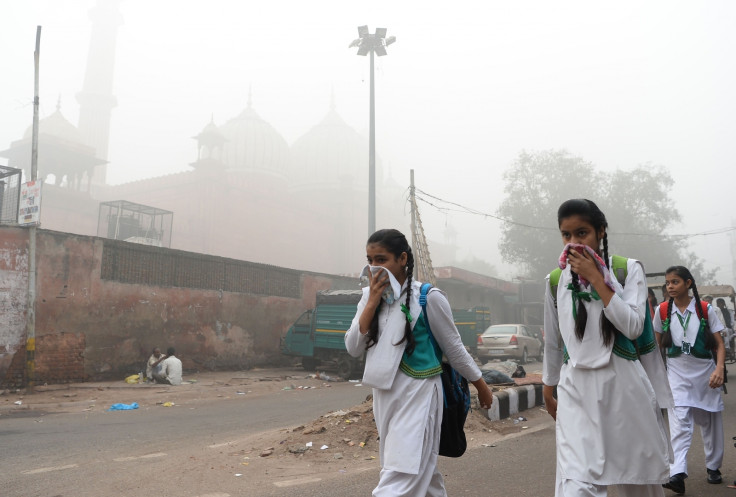 While people criticised the 62-year-old – who is also the minister of science, technology and climate change – for his comments, there also seems to be a political angle to what he said. By mentioning the Bhopal incident, the Bharat Janta Party (BJP) member took a subtle jibe at the opposing Congress National Party (CNP) for taking extremely weak action against the parent company, US-based Union Carbide Corporation.
The CNP was blamed for allowing the main accused, CEO Warren Anderson, to escape after reportedly being pressured by the US.