A powerful group of MPs is pressing for an overhaul in bankruptcy law after allegations of gross misconduct in the way a £7m smuggling case was pursued by high-profile liquidators acting for HMRC and ultimately funded by the taxpayers.
Work and Pensions Secretary Iain Duncan-Smith, Home Office minister James Brokenshire and Conservative party vice-chairman Bob Neill say they have serious concerns over the way HMRC can act as "judge, jury and executioner" in insolvency cases.
Bob Neill told IBTimes UK that he would table parliamentary questions to put down for Commons debate, after the response of HMRC chief executive Jennie Granger proved "disingenuous and wholly inadequate".
The serious concerns were raised after Louise Brittain, a senior partner at accountancy giant Deloitte, admitted making a mistake in her evidence and signing a Statement of Truth in respect of an incorrect answer to a request for further information which allegedly had the effect of misleading the court, during a liquidation proceedings against a London-based bonded warehouse company that she had been appointed to wind up.
Brittain is head of Deloitte's Contentious Insolvency Team, who previously handled bankruptcy proceedings against disgraced politicians Jonathan Aitken and Neil Hamilton, financial fraudster Nicholas Levene, comedian Michael Barrymore and footballer Bruce Grobbelaar.
The warehouse company, Abbey Forwarding, is now pursuing a £700,000 ruination claim against HMRC for loss of assets, and the Woolwich firm plans to pursue Brittain in the courts.
Why was my mother called?
Brittain was appointed to liquidate Abbey Forwarding at an emergency "ex parte" hearing (which only one party attends for reasons of urgency or because of a risk that notice to the other party would prejudice the administration of justice) in February 2009, after allegations were raised by HMRC investigators that the company was involved in smuggling alcohol and fraudulently avoiding vat and excise duty.
Brittain promptly dispensed with the services of all four of the company's directors and its 26 staff. She sold off vehicles worth £38,000 for £2,000, and sold alcohol stocks worth £30,000 for just £1,000, former directors Rick Hone and Pat Owen told IBTimes UK. According to Hone, she went through the numbers on his company mobile phone, telephoning among others his mother, aunts, and godson to ask if he owed them money.
Brittain, later told IBTimes UK that the employees were made redundant - a standard practise. Meanwhile, the three of the company directors had to be removed because they were "violent and aggressive" towards her and her staff.
Brittain denies that the assets were sold at an undervalue. She claims that the directors' figures are not accurate; that the vehicles involved were subject to finance, in very poor condition, and that one did not even have an engine. Brittain says that all assets were professionally valued and disposed of by professional agents, at a fair value.
Brittain has now also state that she does not have any record of making calls to Hone's family members. She adds that the mobile phone provided by Mr Hone to her team, as an asset of the company, did not contain a SIM card.
However, a central piece of Brittain's evidence against Abbey proved to be inaccurate. She had repeatedly alleged that duty had not been paid on 301 deliveries of beer, wine and spirits to France. It later emerged that the true figure was just three deliveries, and the company had explanations for each of these.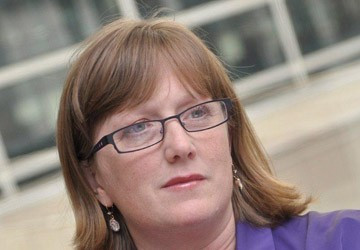 'Nervous and confused'
Brittain continued to maintain the incorrect 301 figure in court, because she was "nervous", she told the judge. Under questioning Brittain admitted that a key part of her statement in support of the failed prosecution against Abbey had been wrong.
In a dramatic exchange she admitted that she knew at the time of the 2010 trial that it contained the incorrect assertion that 301 consignments had been intercepted by HMRC.
When pressed by Philip Coppel QC, counsel for the directors, Brittain admitted the Statement of Truth she had signed was untruthful. When asked whether she knew at the time that it was untrue, she replied: "I do not know if I knew it at the time I signed it, but I knew it at the time of the trial, yes, sir."
By way of explanation Miss Brittain, whose fees are around £750 an hour, said she had failed to correct the false statement when the case came to the trial because she was "nervous and confused" and "would rely on my solictors to inform me of such an important issue." She told Mr Justice Pelling: "I was very nervous and confused by the question that was being asked, so I just reverted to the document in front of me and kept reading out the paragraph."
'Aggressive war of attrition'
After meeting Abbey's former directors this week, Brokenshire and Neill said they were "appalled" by what had happened. They are now writing to all 650 MPs to inquire about similar complaints.
"Our concern is with the way HMRC can act as judge, jury and executioner in such cases," said Neill. "It seems they are using civil proceedings on bankruptcy to pursue what they hope will be criminal matters. That is completely wrong. "They have compounded that by adopting a policy of aggressive war of attrition, which denied both directors and creditors their right to challenge and appeal the case."
However, Brittain states that it is "grossly inaccurate" to state that directors and creditors had been denied their right to challenge and appeal the case. She points out that, as ex or current directors, they did have such right of appeal, and moreover, she agreed in her capacity as liquidator, that this avenue remained open to them.
Brittain has since been removed as liquidator, and a new practioner, Russell Herbert of FRP Advisory, appointed. The case is now under investigation by the Institute of Chartered Accountants.
Hone will this week pass ICA investigators a dossier of evidence against HMRC and Brittain. Simon Thomson, head of media relations at the Institute of Chartered Accountants, said: "If one of our members could be proved to be lying in a court of law, we would take a very dim view of that. Disciplinary sanctions are likely."
James Igoe, head of media relations at Deloitte, told IBTimes UK: "As to the investigation of Louise by the Institute, although no complaint was ever made against her, the Institute has a responsibility to carry out an examination when matters arise and so initiated its own process. However, throughout this process they have provided no indication that there are grounds for a finding of misconduct."
Continuing the fight
Hone and the ex-Abbey directors have vowed to continue their legal battle against Brittain and HMRC although James Igoe at Deloitte says neither Brittain nor Deloitte are subjected to any legal proceddings from former directors of Abbey Forwarding or any party realted to this case.
They have now re-branded their business Purland House, and occupy the same bonded warehouse complex as the previous company, in Woolwich, southeast London.
They claim only 50% of their assets were returned to them. Hone and Owen have brought the ruination action against HMRC after mediation talks broke down in recent weeks. In those mediations, HMRC accepted they were wrong, but sought to blame Deloitte for the mess, said Hone.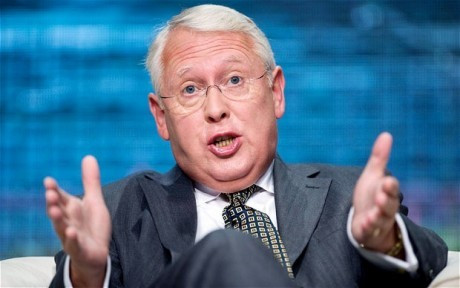 Neill added: "HMRC have in this case been able to underwrite the liquidator to wage a protracted campaign against the company. HMRC has been able to collude with a select group of liquidators - in this case Deloitte - to engage in a very costly war of attrition.
"They are then hiding behind the role of liquidator to continue to what is potentially a very oppressive abuse, and one in breach of Article Six of the Human Rights Act.
Is this a rogue example, or is it HMRC's policy? Is it widespread? Who authorised such action? Do we need further ministerial oversight in such cases? It is clearly a matter of parliamentary and public concern.
In how many cases have Louise Brittain and Deloitte acted as liquidator in this way? How much do they earn in fees? These are the sort of things we need to look at, and I have tabled written questions."
No Abbey directors were present at the ex parte hearing. As dismissed employees, the directors had no recourse to appeal against the allegations, nor any access to company documents. Only Brittain had these rights, as the liquidator. But Brittain, meanwhile, showed a "remarkable reluctance" to pursue Abbey's interests, said Owen.
Neill said: "We've got a problem here, and it won't go away until we have a full explanation. We were promised a formal review of this case by HMRC in January 2012, and we have had nothing. "HMRC cannot continue to hide behind its placemen liquidators. That is completely unsatisfactory, and we will be responding robustly. The gap in the law here is potentially a cause of serious injustice."
Brittain who was ranked 17th in Accountacy Age's list for 2010 of the industry's top 100 power players, has previously talked of working out the "pinch point for the fraudster in advance ... it could be their family or a house they're particularly emotionally attached to".
However, Brittain could now be feeling the pinch herself. Igoe, for Deloitte, denied Brittain had been placed on "gardening leave" on a full salary of £750,000 and confirmed the 47-year old accountant continued to carry out her day-to-day duties as a liquidator, and said no disciplinary action was being taken against her. Brittain wishes to stress that her salary was not £750,000 and says she was not forcibly "placed" on gardening leave.
"We confirm that Louise remains a partner at Deloitte and has most certainly not been suspended," said Igoe. "Any assertion of this nature is inaccurate and would clearly be inappropriate."
However, Brittain's assistant in the corporate finance department of Deloitte, Vanessa Green, who told IBTimes UK that Brittain was "actually on sabbatical until September".
Requests to speak to Louise Brittain orginally went unanswered. She has later denied many of the allegations made in this article, and her denials have now been included.
(This article was update on August 14, 2014)