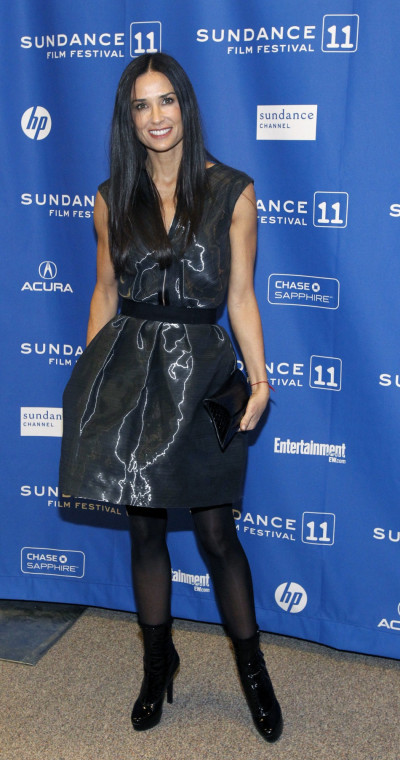 With Ashton Kutcher's infidelity rumors now the order of the day, an irked Demi Moore seems all set to re-enter the state of singlehood.
Married or single, Demi is a very stylish woman.
Set aside the rumors for the time being, and check out Demi's top fashion moments over the years.