Welterweight champion Tyron Woodley believes Demian Maia's decision to face Jorge Masvidal at UFC 211 on 13 May was a bad move.
Maia (24-6 record in MMA) is the current number one contender for the title with a six-fight winning streak including three submission wins in his last four bouts.
With Woodley facing Stephen "Wonderboy" Thompson for a second time at UFC 209 in March, Maia had to wait longer to get his title shot. However, it was later announced that the Brazilian would face Jorge "Gamebred" Masvidal at UFC 211.
Despite being on a win streak, the 39-year-old is now in danger of losing his number one contender spot if he loses to Masvidal, who previously claimed that the UFC are using him to eliminate the fighters they don't like.
And Woodley, who has no opponent lined up for the near future, thinks it was a bad move on the part of Maia to accept the fight.
"I think it's a great fight," Woodley said on UFC Unfiltered. "Unfortunately for Maia, he accepted the fight the week of me and Wonderboy's fight. In my personal opinion, bad move."
"Wait to see how the fight went. If nobody came out of the fight hurt, if there was a clear winner, not another draw - you are already in a position to fight for a world title. Why would you put yourself up against the worst possible matchup outside of a title fight. Why would you put yourself in that position?
"I don't want to call him stupid but damn, that was stupid."
Woodley recently revealed that he is targeting a return to the octagon in July, though he did not mention who the opponent would be. However, "The Chosen One" also revealed that he is now finding it hard to land an opponent.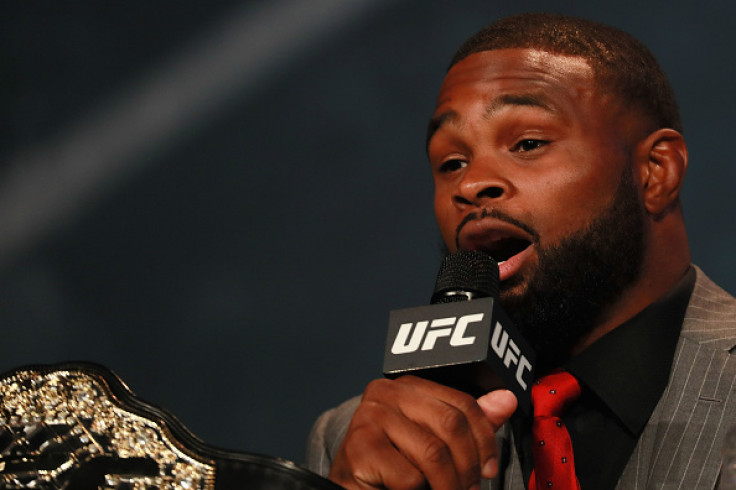 "There's a lot of fighters who say, 'I'll fight anybody, anytime, anywhere,' but they really don't mean that," Woodley added. "If Conor McGregor wanted to fight me, he has an opportunity to do so. So does (Michael) Bisping. So does Georges St-Pierre. So does Nick Diaz. So does Nate Diaz."
"All these guys have a chance to step up to the plate. But nobody picked up the bat."