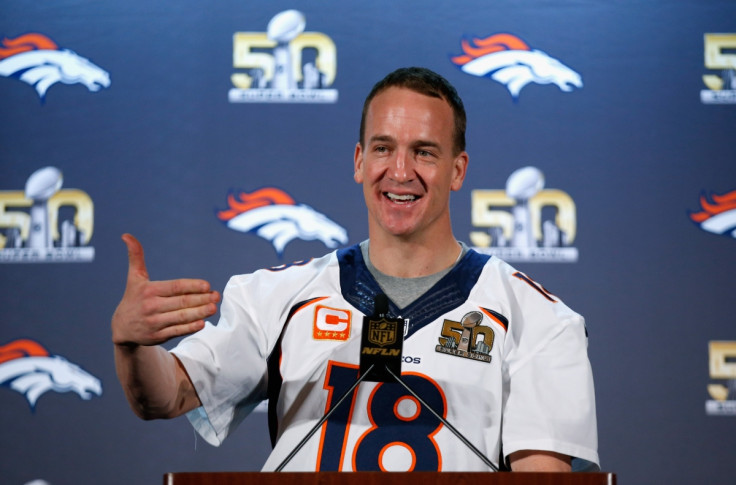 NFL legend Peyton Manning has announced his retirement from the sport. The 39-year-old quarterback confirmed his decision to end his 18-year career at a media conference in Denver, during which he struggled to hold back tears.
The Denver Broncos star, who turns 40 on 24 March, played his last game in the Super Bowl in February, when he helped the franchise to win the sport's most coveted prize. "I fought a good fight. I finished my football race. After 18 years it is time," he said.
"You don't have to wonder if I will miss it. Absolutely I will," Manning shared. "There are players who were more talented - but none could out prepare me. I have no regrets."
Meanwhile, NFL commissioner Roger Goodell said: "Peyton Manning's extraordinary career was driven by his talent, an incredible work ethic, and an unwavering desire to be the best and ended so perfectly for him with a Super Bowl victory.
"Peyton's competitive fire and love of the game made him a legendary player who thrilled fans for a generation. He has served as a great representative of the NFL both on the field and in his community. We are forever grateful for Peyton's unmatched contributions to the game and know that his success will continue in the next phase of his life."
Manning is widely regarded as an all-time great of the NFL, having been voted the league's most valuable player a record five times. What's more, he is the NFL's all-time leader in passing touchdowns (539) and passing yards (71,940).
Manning, who won his first Super Bowl title in 2007 during a 14-year spell with the Indianapolis Colts, admitted after his most-recent success that he would "take time to reflect" before making an announcement about his future.