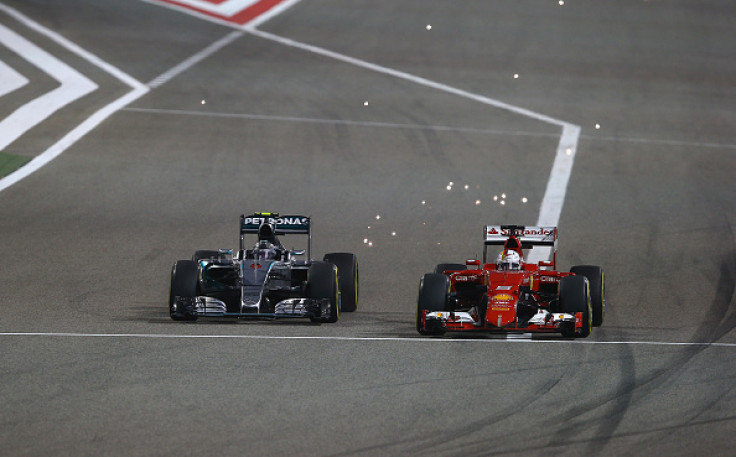 The FIA has modified the wording of the Sporting Regulations ahead of the 2017 season in terms of reducing the penalty handed out to drivers for on-track incidents.
The Formula One governing body released the full list of regulations for the 2017 season on Tuesday (24 January) which include modifications in the rules for on-track incidents. Drivers will now receive fewer penalties compared to the season gone by.
In the previous sporting regulations, there was a list of incidents like 'forcing a car off track' and 'causing a collision' which the race stewards were instructed to look into and hand out penalties. But the new regulations have been simplified and it will be at the discretion of the stewards to decide if an investigation is needed if informed about an on-track incident by the race director.
"The race director may report any on-track incident or suspected breach of these Sporting Regulations or the Code (an "incident") to the stewards. After review it shall be at the discretion of the stewards to decide whether or not to proceed with an investigation."
"The stewards may also investigate an incident noted by themselves. It shall be at the discretion of the stewards to decide if any driver involved in an incident should be penalised. Unless it is clear to the stewards that a driver was wholly or predominantly to blame for an incident no penalty will be imposed," as stated in Articles 38.1 and 38.2 a) of the Sporting Regulations.
Recently 'deposed' F1 CEO Bernie Ecclestone had called for the rules to be changed after the 2016 season saw the stewards involved in almost every race due to drivers complaining about various incidents. Ecclestone was keen on drivers settling their disputes on track rather than running to the race stewards following the race.
"The regulation book should be retitled Don't Race," Ecclestone said, as quoted by the Times. "They are written in a such a convoluted way and there are so many that nobody, including the drivers, knows the right thing to do. Too many drivers hit the radio at the first sign of pressure or contact. 'He hit me, he squeezed me, he blocked me, tell the stewards."
"The proper drivers are frustrated, so are the viewers, and so am I. It is crazy. The rules are like bollards now, slowing everything, stopping drivers from doing what comes naturally. Let them sort it out. If it is dangerous we can deal with it."