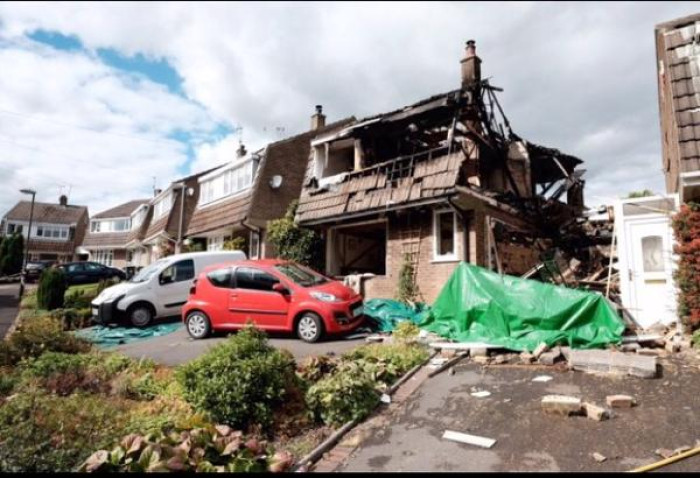 The bodies of a man and a woman have been found at the scene of a suspected gas explosion at a house in Riddings, Derbyshire, police said. Next of kin have been informed though the couple have not yet been formally identified.
It took several hours for fire crews to be able to enter the house due to the extent of the damage caused by the blast, which took place at about 7.30am on Sunday, 20 September. Inside the emergency workers found the two bodies in a bedroom.
In a statement Derbyshire Police said: "Police can confirm that two people have died in the house fire on Valley View Road at Riddings. The bodies of a man and a woman were found in the bedroom of the house by fire investigators who searched the building when the fire was extinguished and the house was made safe.
"The people who died are believed to be a married couple who lived at the house. Their families have been informed, but they have not been formally identified. At this stage, there are not believed to be any suspicious circumstances surrounding the fire but investigations are at an early stage."
Earlier local resident Mark Robins told the Derby Telegraph the huge bang woke him up. "When you are lying in bed, you don't know what is going on but it sounded like a loud bang, followed by a noise that sounded like rubble going down into a skip. The house was in flames, with a lot of rubble everywhere, so I rang the fire brigade."
Another resident said: "I looked out the bedroom window and could see a large plume of smoke rising. We went into another bedroom and we could see the flames between the houses."