Desperate Housewives star and Demi Lovato's sister Madison De La Garza looks almost unrecognisable as she celebrates her 16th birthday.
Lovato shared a series of Instagram stories from the party where De La Garza looks nothing like the cute starlet of Desperate Housewives.
De La Garza is Lovato's half-sister. The two share the same mother, Dianna.
To celebrate her sweet 16, De La Garza wore a white floor-length ball dress with a lower mesh panel. A sparkling tiara, a diamond encrusted belt wrapped around her waist and a pair of white boots completed her stunning look.
Lovato, on the other hand, wore a pinstriped, satin low-cut blazer with a lace bra and long loose curls.
The sisters were seen dancing away to DJ Khaled songs along with mother Diana and father Eddie.
The birthday celebration had a winter wonderland theme and the venue was beautifully decorated with blue lights and white snowflakes.
As the guests sang Happy Birthday, De La Garza was also pictured next to a tall cupcake tower.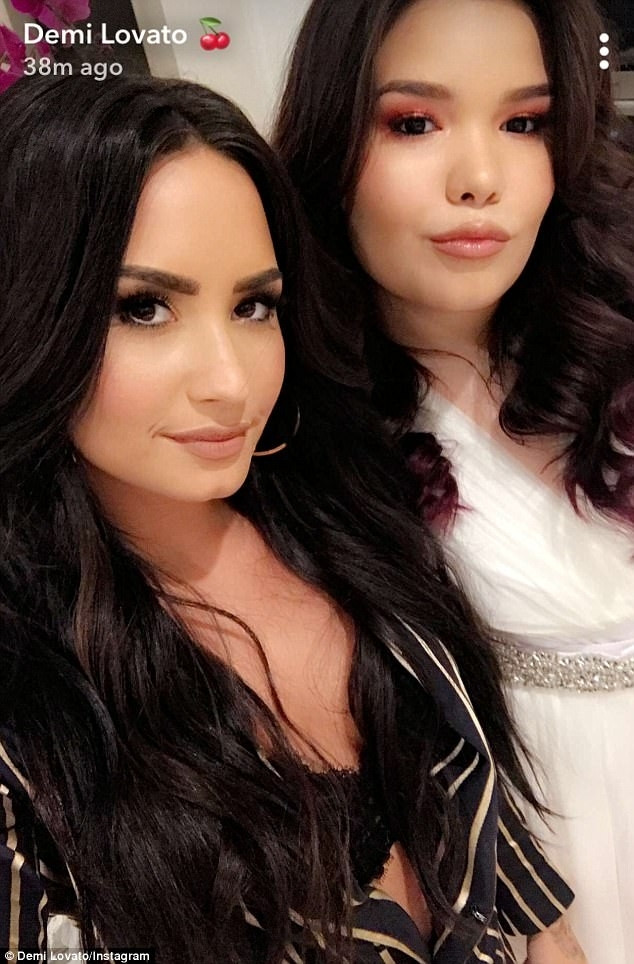 The talented young actress is best known for playing Juanita Solis on Desperate Housewives from 2008 to 2012. But she also appeared as herself in an episode of reality show Jonas Brothers: Living the Dream.
She also played a younger version of Lovato on Disney's sitcom Sonny with a Chance.
De La Garza was later offered the role of a student named Kelsey in the TV adaptation of Cameron Diaz's film Bad Teacher. But the show was cancelled after three episodes.
In a 2015 interview with Seventeen magazine, De La Garza spoke about her relationship with Lovato, saying its not easy being the sister of a famous personality.
"I think when people say they wish Demi Lovato was their sister, they don't realise how hard it is to be related to someone who's constantly away on tour," she admitted.
De La Garza continued: "But she's good at making time for me. We text constantly, and whenever she sees a funny tweet, she'll screenshot it and send it to our family group message (which includes our mom and our sister, Dallas, 27). My phone is constantly going off just from that.
"When Demi is home, our relationship is just like any sisters'. We get fro-yo and watch the ID channel — we're obsessed — and we talk about anything and everything. I know I can trust her with it all."