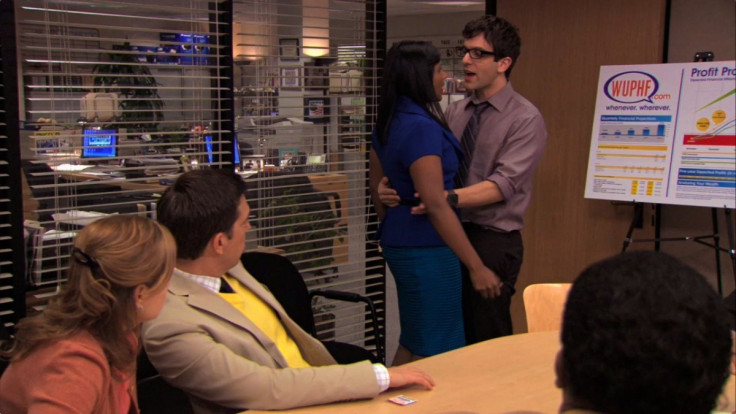 The US version of The Office is reportedly being revived but the show will have to do without former star Steve Carell.
According to TVLine, NBC network is all set to bring back the popular comedy for the 2018-2019 season. The Office, which is an adaptation of the original BBC series of the same title, ran for nine seasons from 2005 to 2013. The original British version was created by Ricky Gervais and Stephen Merchant.
The comeback series would once again be set at Dunder Mifflin's Scranton, Pennsylvania branch and while some of the old cast will be recalled, Steve Carell, who played the branch's eccentric but loveable regional manager, Michael Scott, will not return.
This news might disappoint a lot of fans as Carell's character was a much-loved one.The actor left the show after the seventh season, and even then his absence was strongly felt by viewers.
With Carell not being involved in the new series, fans can still look forward to other favourites returning including Rainn Wilson, John Krasinski, Jenna Fischer, Craig Robinson, Ellie Kemper and Mindy Kaling.
Speaking to The Hollywood Reporter last year, The Office US creator Greg Daniels said: "I feel like I did in the finale what that would have been because I jumped forward in time as, like a reunion of the characters, and so, to me, I think that was it. It said everything that the show had to say."
On Ricky Gervais' revival of his character David Brent from The Office UK, Daniels said: "Personally, I feel like we left on a good note. I'm not that anxious to open it up again myself but I would be interested to see what David Brent's up to.
"But also I think the American show became so much of an ensemble and to not have the whole ensemble there would just feel kind of, I don't know, less than. So I don't want to criticise what he's doing, I think that's great, but I'm okay with us having had our finale."
Carell also admitted that bringing The Office US back wasn't such a great idea. He said: "Fans of any show think that they want to see more of that show but I don't really (believe) that's the case, because they want it to be exactly what it was, and there's no way it can be exactly what it was," he explains.
"Even in the best possible scenario, it's always a slight disappointment. I don't see any reason to slightly disappoint people who might have loved your show to begin with," Carell added.
Surprisingly, most fans did not seem to welcome news of the show's revival. Here's what they said on Twitter: