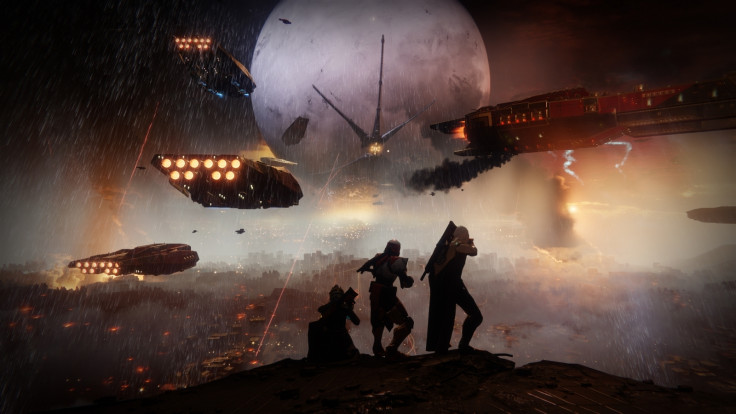 Bungie has announced the official minimum and recommended PC system requirements for its highly-anticipated, four-day Destiny 2 beta next month. The beta test will kick off on 28 August for players who pre-ordered the game before it opens up to all PC gamers on 29 August.
The Destiny 2 PC beta will run through 31 August.
PC gamers looking to try out the much-awaited sci-fi shooter will need to have a pretty beefy machine to run the game's beta. However, Bungie has noted that the hardware specifications could change before the official PC version of the game launches in October depending on "how things play out".
The developer recommends that gamers have at least an Intel Core i5-2400 or AMD Ryzen R5 1600X along with 8GB of RAM. For GPU, Bungie recommends an Nvidia GTX 970 or an AMD Radeon R9 390.
The minimum specs, on the other hand, require an Intel Core i3-3250 or an AMD FX-4350 with 6GB of RAM.
For players interested in upgrading their PC, Bungie suggests an Intel Core i5-7400 CPU and an Nvidia GTX 1060 along with 6 GB GPU. The developer also shared the specs for its "Event Machine"which include an Intel i7-7700k processor and a powerful Nvidia GeForce GTX 1080Ti 11GB GPU.
"In the weeks to come, expect us to sound off again with more details on how you can get the most out of your first steps in the PC build," Bungie said. Today, we wanted to let you know when the exercise will begin, and give you enough time – assuming you'll even need it – to build the perfect rig. There's much more to come.
"It's been a long time since Bungie has served gamers on anything other than a console. This is an exciting time for us in our studio, and we're packing a lot of love into the PC Beta."
Bungie's Destiny 2 beta for PS4 and Xbox One concluded earlier this week after a two-day extension. The developer has not released details on the beta yet but has dubbed it "the biggest Bungie beta ever" with "millions" showing up to "stand in the fires of the Tower and fight back".
Here are the PC system requirements for the upcoming Destiny 2 beta:
Minimum requirements:
CPU: Intel Core i3-3250 / AMD FX-4350
GPU: Nvidia GeForce GTX 660 2GB / AMD Radeon HD 7850 2GB
System RAM: 6GB
Recommended requirements:
CPU: Intel Core i5-2400 | AMD Ryzen R5 1600X
GPU: Nvidia GeForce GTX 970 | AMD - Radeon R9 390
System RAM: 8GB
Destiny 2 is set to launch on 6 September for PS4 and Xbox One before launching on PC on 24 October.