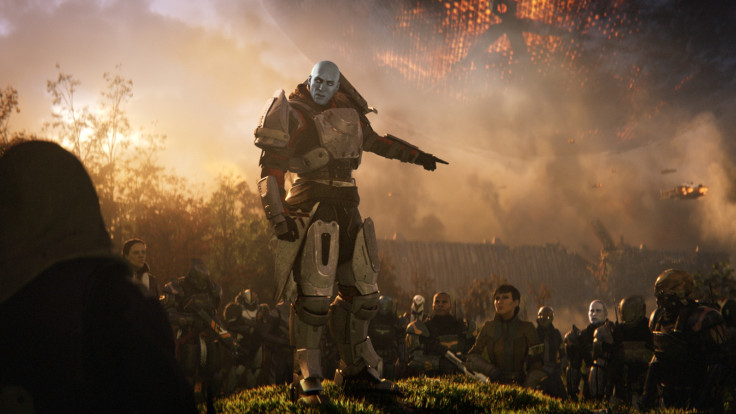 Activision CEO Eric Hirshberg has revealed that he wasn't happy with the way Bungie's hit shooter Destiny was supported with expansions and other content following its release in 2014, and promises changes with upcoming sequel Destiny 2.
Speaking to GamesIndustry.biz, he said: "I have not been happy with the cadence [of new content]. We got a lot right with Destiny 1, but one of the things we didn't do was keep up with the demand for new content."
"I feel like that, as great as [expansions] The Dark Below, House of Wolves, The Taken King and Rise of Iron all are, clearly there was appetite for more."
The original Destiny was supported by the aforementioned paid-for expansions as well as less substantive free updates and events.
Bungie hasn't yet gone into great detail regarding the form this will take with Destiny 2, but it will be crucial to the game's potential success.
Hirshberg went on to confirm that Bungie will be supported in the development by other studios owned by Activision.
"One of the things you'll see post the launch of Destiny 2, is that we have got additional AAA developers from inside the Activision ecosystem working with Bungie on Destiny content, including Vicarious Visions and High Moon.
"That will allow us to keep an even more robust pipeline of content in the ecosystem."
In recent years there have been signs of change in the way major games are supported following their release.
Destiny is a flag-bearer of the modern "games as a service" ethos but has often been criticised for the pricing of its expansions. Then, last year's most successful shooter Overwatch sustained its audience without once asking them to pay for an expansion or new content.
EA's Star Wars Battlefront was criticised in 2015 for its post-launch support, and so its sequel is moving away from that model to one that will make its new maps and characters available to all players.
Destiny is a very different game that will require different thinking, but it will be interesting to see how Bungie and Activision react - if at all - to the changing industry.