At least 1,000 people have had to leave their homes after two earthquakes struck central Italy in the evening of 26 October.
A 5.4 magnitude earthquake was registered at 7.10pm local time (6.10pm BST) and a second, stronger one at 5.9 magnitude followed two hours later. The second seismic wave was so strong it was felt in Rome, more than 200km away from the earthquake's epicentre, around the area of Macerata, in the Marche region, on the east coast of the country.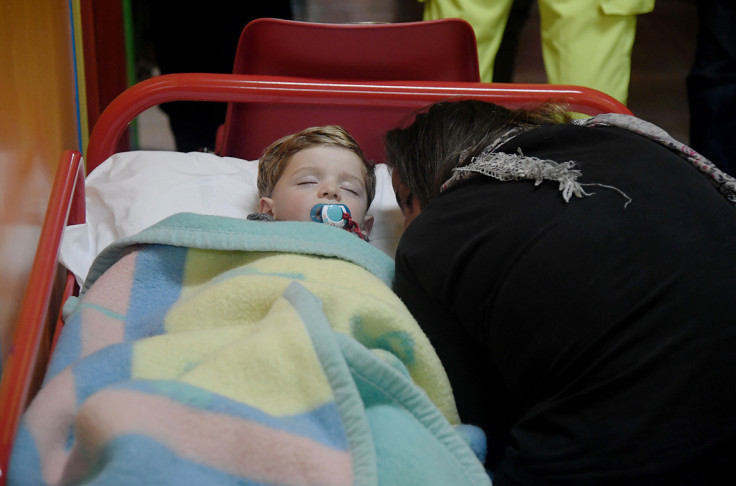 "We are working together with the Italian army to handle the people arriving from the whole area to provide shelter and warm food", said Giovanni Casoni, president of the Italian emergency service Croce Rossa in Visso, one of the towns closest to the earthquake's epicentre. As Casoni was speaking to IBTimes UK, the earth shook again. "Just now as we are talking, we felt another strong aftershock," he said.
Data from the Italian national institute of geology and volcanology (INGV) showed that Casoni was talking about a 4.4 magnitude earthquake, one of the 200 seismic events that took place since 7.10pm on 26 October, through the night and now, in the morning, too.
According to the institute, the earthquakes are related to the bigger seismic sequence that first shook central italy on 24 August. "New earthquakes could follow in the following hours as those aftershocks from today's [26 October] earthquake could add up to those from 24 August" said INGV earthquake analyst Massimo Cocco.
No casualties have been recorded so far, as people evacuated their homes before the second, stronger earthquake struck. "We were lucky in this respect" said Casoni. Several buildings in the towns closest to the epicentre, such as Visso, Castelsantangelo sul Nera, Ussita e Preci , have collapsed, adding more rubble to an area that was already affected by the earthquake in August.
The mayor of Visso said that, while there are visible damages, no one was seriously injured. "The morale is in pieces. Whenever nerves are shaken due to fear, every new aftershock creates a new worry", he told local media.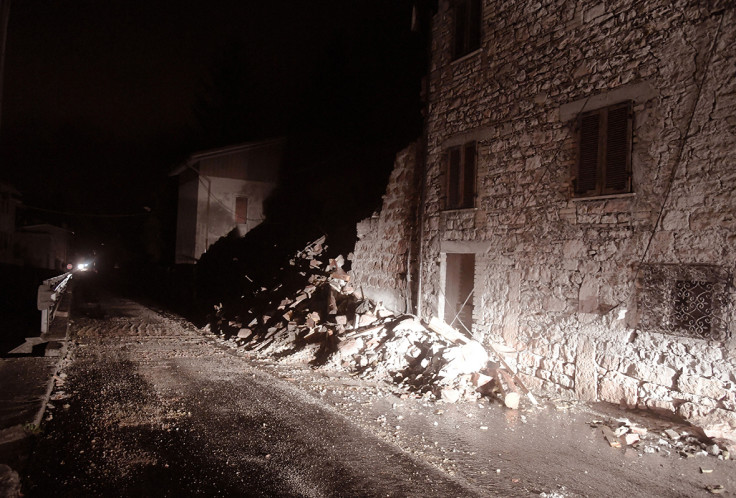 Schools in the area will be closed on 27 October as a cautionary measure to allow for security controls and safety assessments. Speaking on Italian television on 25 October, Prime Minister Matteo Renzi said that making school buildings more earthquake-resistant was a priority for the government.
"I want to thank those who are working under the rain in the areas affected by the earthquake. The whole of Italy is close to the population hit once again," he tweeted after the news of the earthquake broke.