Deutsche Bank mistakenly paid $6bn (£3.9bn; €5.3bn) to a hedge fund client in the US after a junior trader entered the wrong amount. The money was recovered a day later but the error embarrassed Germany's flagship bank striving hard to restore its reputation after a series of scandals.
The erroneous transaction occurred in June when the employee processed a gross figure rather than a net one, resulting in a trade that had "too many zeroes", a source told the Financial Times newspaper. News of the goof-up comes days after Deutsche Bank unveiled a drastic shake-up of its management structure in a bid to restore profitability.
The accidental trade allegedly originated from the London-based foreign exchange team in June, with the bank reporting the incident to regulators in the US, UK and Europe. So-called "fat finger" errors – human errors caused by mistyping input data – are fairly regular in financial trading but it is unusual for such a large amount to be misplaced.
Radical restructuring
Deutsche Bank is expected to post one of its biggest quarterly losses in the third quarter as a result of writedowns at its investment banking division.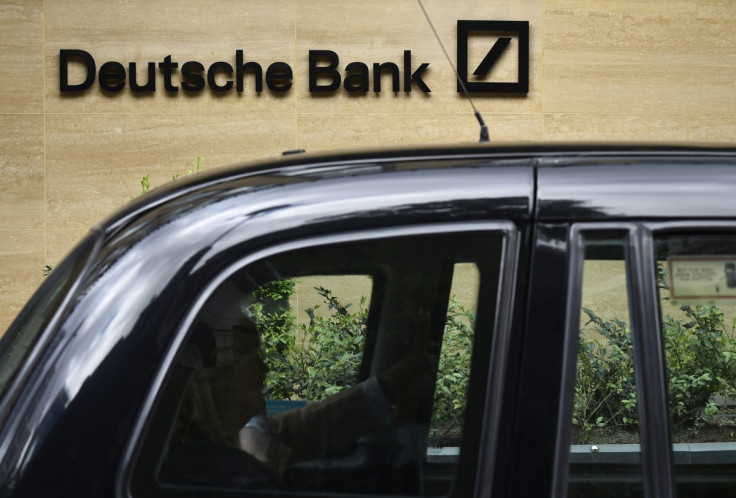 On 18 October, the lender's co-chief executive John Cryan said the investment arm would be split into two to create a "better-controlled, lower-cost, and more-focused bank" that delivered long-term value to shareholders. Last month, Cryan was reported to be behind reorganisation efforts to reduce the bank's workforce by about 23,000, with about 15,000 of those job cuts resulting from the planned disposal of Deutsche Postbank.
Deutsche Bank is mired in thousands of lawsuits across the world over the conduct of its employees during the financial crisis. In April, the lender was slapped with a record $2.5bn fine by US and UK regulators for its role in a scam to fix interest rates such as the London Interbank Offered Rate (Libor).