Following a high-profile dispute with the Spencer family, never-be-seen confessions made by Diana, Princess of Wales, are to air on TV for the first time.
The videotaped confessions, captured by friend and speech coach Peter Settelenwill in the early 1990s, feature in the forthcoming documentary, Diana: In Her Own Words, which will be broadcast on Channel 4 in August, ahead of the 20th anniversary of her death.
According to the producers, the clips show a raw, unmediated Diana discussing her life in the public eye and her marriage to Prince Charles. She describes her wedding day as "the worst day of her life" and details her struggle to live up to the "fairy princess" public image.
"The tapes, which show a relaxed and off-duty Diana, are hugely illuminating about her personality, humour and charm," said Ralph Lee, Channel 4's deputy chief creative officer & head of factual.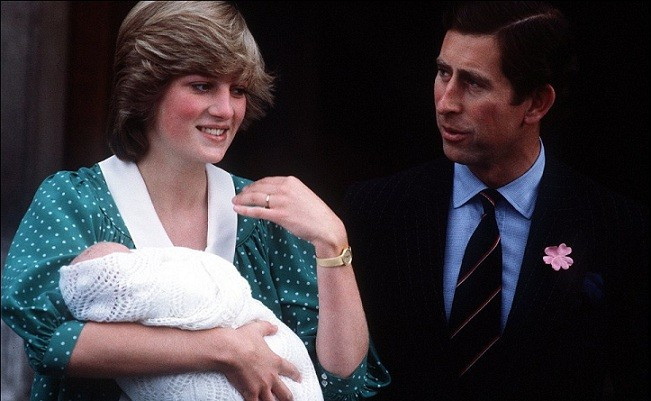 "Combined with historical context and interviews with her closest confidants, this film provides a nuanced, multilayered portrait of the most amous woman in the world and a mother who has shaped the future line of the royal family."
Diana died as a result of injuries sustained in a car crash in the Pont de l'Alma road tunnel in Paris, France, on 31 August 1997. Settelen who faced accusations of betrayal in the aftermath of her death, has sold the rights to the audio and video tapes, which had been the subject of lengthy legal battle as they were never intended for broadcast. Although designed to improve her public speaking, she found them cathartic as her marriage started to collapse.
Earl Spencer had led a charge that claimed ownership of the tapes− which show and angst-ridden Diana− but the High Court to ruled in Settelen's favour and the tapes were returned to him in 2004.
That same year excerpts from the tapes, in which she discussed her sex life, were sold to NBC. She lifted the lid on her the now infamous love triangle with Charles and Camilla Parker Bowles and hinted that she received no sexual gratification from the husband.
"But it was odd, very odd... Instinct told me," she said of their romps. "It was just so odd. I just don't know. There was never a requirement for it from [sic] his case. Sort of once every three weeks...But it was there, it was there and then it fizzled out about seven years ago."
She added: "He used to see his lady [Parker Bowles] once every three weeks before we got married. If I could write my own script I would have my husband go away with his woman and never come back."
Diana also addressed speculation that she had taken her police bodyguard Barry Mannakee − who died in a motorcycle accident− as a lover. She revealed that while she had strong feelings for him, they were never intimate. "I fell deeply in love with someone who worked in this environment...And he was the greatest fella I've ever had," she said.
She also suggested that one of the Royal Protection Officers - presumed to be Mannakee - had been "bumped off" in a road accident after he was removed from his post because it was suspected he had become too close to her.
Vivienne Parry, a former trustee of the Diana, Princess of Wales Memorial Fund, previously accused Settelen of exploiting Diana."The problem with the Morton tapes is that she never intended them to be secret. She intended the information to be used in his book. The voice coach tapes are different as she never intended them to be made public. But as long as Diana continues to guarantee book sales, this is going to happen.
Both William and Harry have made no secret of their struggle to deal with the grief in the aftermath of her death.
In moving interview for the documentary Diana, Our Mother: Her Life and Legacy, William and Harry called their fondest memories with their mother and spoke candidly about not seeing her for a month before her passing. They were holidaying at Balmoral in the Scottish highlands with their cousins and a fleeting phonecall as the last time they spoke.
"If I'd known now obviously what was going to happen I wouldn't have been so blasé about it and everything else," William said in the ITV documentary "That phone call sticks in my mind quite heavily."