On 10 February, 2015, a group calling themselves the "CyberCaliphate" claimed responsibility for the hacking of Newsweek's Twitter account, through which they boasted they had breached the Pentagon's computer network.
They publicly threatened the lives of Barack Obama's wife Michelle and his two daughters Natasha and Malia. The hackers sent out a menacing tweet: "Bloody Valentine's Day #MichelleObama! We're watching you, you girls and your husband! #CyberCaliphate". The group also posted images of what looked like highly sensitive documents.
Within hours a deluge of reports from news organisations around the world (including IBTimes UK) reported that Islamic State (Isis) had hacked Newsweek and threatened the President of the United States.
The breach lasted just 14 minutes before Newsweek regained control of the Twitter account, wiping all evidence of the attack, and the FBI quickly announced it was investigating the incident.
Who are the pro-Islamic State Cyber Caliphate?
My immediate reaction to the quotes posted on the hacked Twitter account was that this wasn't really the type of rhetoric I would expect from a terrorist group.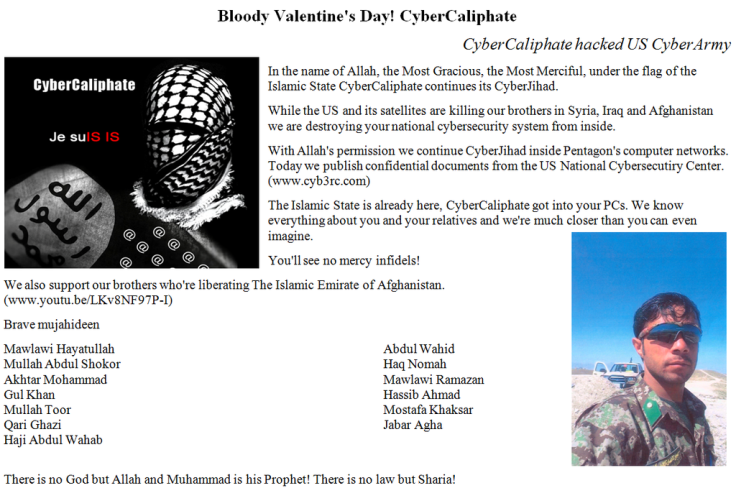 This is not the first time in recent weeks that the mysterious Cyber Caliphate has made headlines. On 12 January the group claimed responsibility for an attack on the Twitter and YouTube accounts of US Central Command (@Centcom) as well as claiming it had stolen classified data.
The next time the Cyber Caliphate made waves was when it was initially blamed for an attack on the website of Malaysia Airlines when the site displayed an error message crudely saying "404 Plane Not Found - Hacked by Cyber Caliphate".
That attack however was subsequently credited to the infamous hacking and trolling group Lizard Squad, who defaced the page which their symbol and a message saying: "Hacked by Lizard Squad - Official Cyber Caliphate".
Does IS have a cyber army?
We have seen in the Middle East how an army's cyber wing can be a powerful tool. The Syrian Electronic Army, which is aligned with (and possibly funded by) the Bashar al-Assad regime has a long string of high profile attacks to its name (including an attack on the US version of the International Business Times).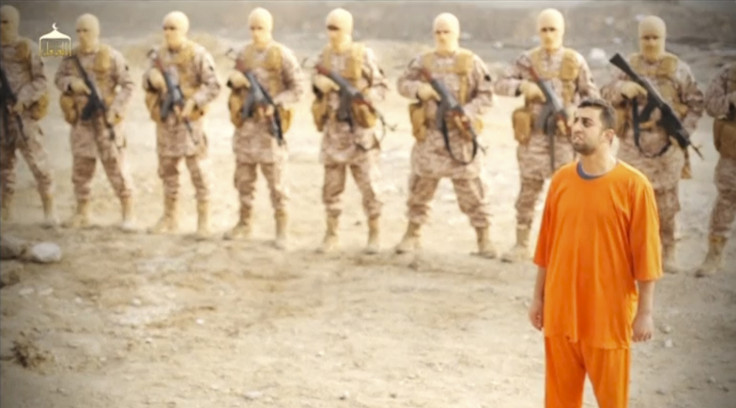 The trouble with claiming that the Cyber Caliphate is the cyber wing of the terrorist group is there is no credible evidence that IS has a group of effective hackers working for it.
There is no doubt that IS has leveraged the power of social media (predominantly Twitter, YouTube and Facebook but also lesser known networks like Diaspora and the Arabic-language Twitter app called "The Dawn of Glad Tidings), to spread its message and recruit soldiers for its army from around the world - but this is completely different to building a group of elite hackers.
In September 2014, there were reports in the US that IS was planning to carry out offensive cyber attacks against critical infrastructure in the US.
This was based on other reports that IS was planning to create a "cyber caliphate" by recruiting skilled hackers "in a bid to create a team of jihadist computer experts capable of causing devastating cyber disruptions to Western institutions."
Aspirational, not operational
However, security experts poured cold water on this plan by saying that it was "more aspirational, than operational" and getting up to speed to carry out attacks against well-resourced and experienced adversaries such as the United States was going to take a long time.
I may be wrong, but I feel that if IS did have a cyber-wing then we would have heard about it by now. While there are a number of Twitter accounts using the Cyber Caliphate name, none are clearly run by IS and merely seem to be spreading jihadist rhetoric.
Therefore, if IS is not behind the attacks on Centcom and Newsweek, who is?
It could simply be a hacker sympathetic to the IS cause who is carrying out these attacks, but if this was the case, wouldn't they be more vocal about it on social media?
My instinctive reaction to seeing the Newsweek Twitter hack was that this was the work of the Lizard Squad - though I have no concrete evidence of this.
Lizard Squad and IS
However, Lizard Squad does have a history of claiming allegiance with IS which goes back to August 2014, when the hacking collective first came to widespread prominence.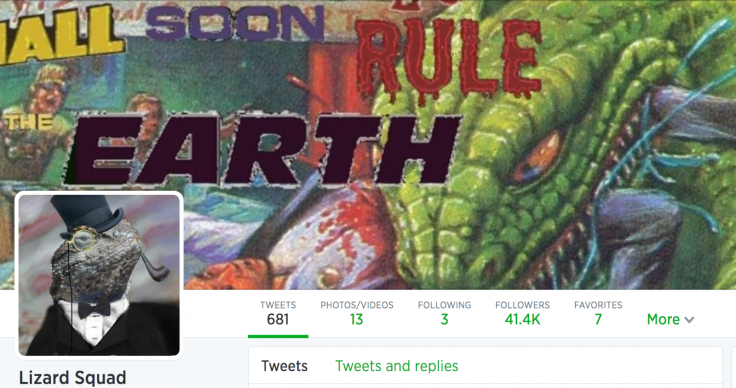 The media's interest was piqued six months ago by apparent claims that Lizard Squad had taken down the PlayStation Network in the name of the Islamic State, claiming that "Kuffar [non-muslims] don't get to play videogames until bombing of the ISIL stops."
As mentioned, when the group knocked the Malaysia Airlines website offline, it initially claimed the attack in the name of the Cyber Caliphate.
There appears to be no actual link between IS and Lizard Squad beyond the latter's willingness to exploit the media's interest in the terrorist group to raise its own profile - as well as trolling the internet.
Lizard Squad - which this week announced it wanted to launch an online drugs store to complement its DDoS-for-Hire service - is thought to be made up of young hackers looking to make a name for themselves. A couple of the group have already been arrested here in the UK but it is thought there are up to 15 members located in different countries.
No grounds for Lizard Squad involement
IBTimes UK asked Mark James from security company Eset if he thought that Lizard Squad had simply capitalised on the Cyber Caliphate name and was behind the attack on Newsweek.
"Lizard Squad have been associated with the tag CyberCaliphate in the past but that's no grounds for stating they have been involved in this attack. Hacking twitter accounts is not necessarily difficult - it can be as simple as finding a username and password in a pre-leaked database and trying it in different scenarios in the hope you were foolish enough to use the same credentials in multiple logins."
At the moment there is no way to confirm if Lizard Squad is behind this attack (IBTimes UK has asked them and have yet to receive a reply) but simply claiming that Islamic State threatened the Obama family is a little too simplistic an explanation.