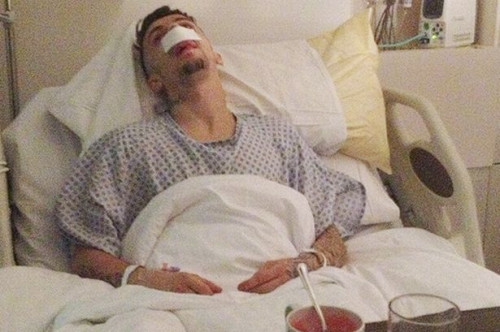 N-Dubz star Dappy has provoked speculation that he had a nose job ahead of his stint on Celebrity Big Brother.
The rapper is at the centre of a surgery riddle after a selfie emerged of him in hospital bed following his horse attack – without so much as a bruise on his face.
The No Regrets hitmaker was rushed to hospital in November after he was kicked in the face by his horse near his home in Hertfordshire.
At the time Terry Mills, a spokesman for the rapper, confirmed that Dappy, whose real name is Costadinos Contostavlos, was recovering from multiple injuries.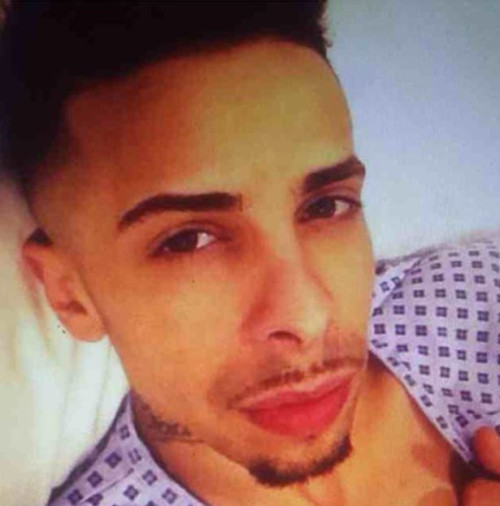 Although it had been reported that he had surgery to fix his nose after he was kicked in the face by his four-legged friend, a hospital snap, posted on Twitter before being swiftly deleted, has suggested otherwise.
The image captioned: "Even in hospital you look god dam sexy", spurred speculation he invented the horsey ruse to cover up going under the knife.
In a bizarre twist, official post horse attack pictures were showing him lying in bed with a bowl of nourishing soup and a heavily bandaged face.
"I don't get how his nose, which was where that horse kicked, could look normal at any point while he was in hospital," a so-called friend of Dappy's told The Mirror.
"Bare people were saying that it was like the 'before' pic of some cosmetic surgery. Weird, innit?"
Dappy's reps have not commented on the secret nose job rumours.