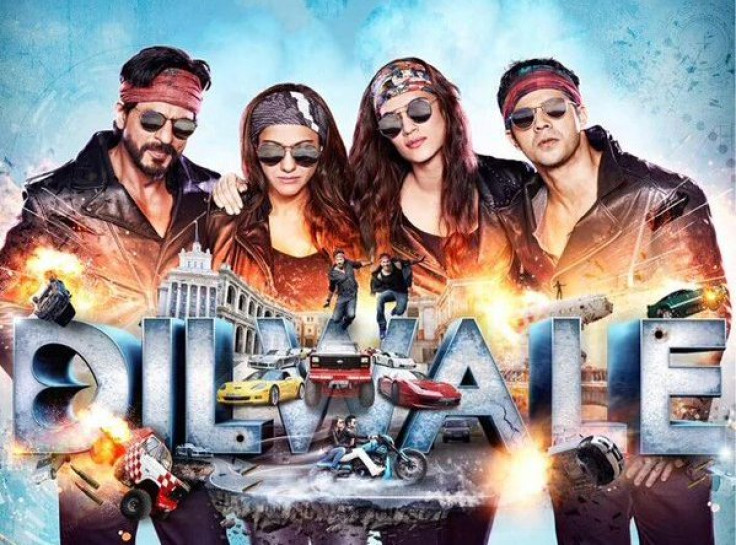 Dilwale Dulhaniya Le Jayenge, the 1995 classic from which Rohit Shetty has borrowed a fourth of the title and its lead pair, but little of its charm, defined romance for a generation of Indians. It still remains a touchstone for the romantic moviegoer, in much the way When Harry Met Sally or Sleepless In Seattle did for a generation of Hollywood fans. It's not uncommon for old lovers and friends to exchange notes on where they saw the movie, or with whom. Even my niece – who was barely three when the Shah Rukh Khan-Kajol blockbuster wooed Indians across the world – says her friends share a similar bond with one of Bollywood's most successful movies.
Dilwale was (deliberately?) set up by publicists and the stars themselves as a movie that would celebrate romance in much the same way Dilwale Dulhaniya did, maybe even depict a mature middle-aged affair with which all the lonely hearts could fall in love with all over again. That it doesn't is only one half of the bad news. Shetty never even sets out to.
The truth is: Dilwale is an out-and-out Rohit Shetty potboiler with garish sets, loud music, cheap dialogues often borrowed from yesteryear movies, guns and a lot of crashing cars. And before I forget, everybody who is anybody in the movie has a brother or a sister, some of whom are in love with a brother's sister or a sister's brother. You can't tell, and you don't want to either.
Before you Shah Rukh Khan fans, or for that matter admirers of Kajol, bail out, there is a little something for you too. Maybe not enough to warm your hearts, but there are some precious moments – or maybe stolen moments, in a figurative sense and in a literal sense too, from previous Khan movies. Believe it or not, Khan, at 50, and Kajol, at 41, prove they can still pull off the romantic bit. A memorable five-minute first date, in particular, kindles romance, even if it still remains the Bollywood kind, until Khan spoils it by calling himself a "pretty boy." That did it, even for Bollywood romantics.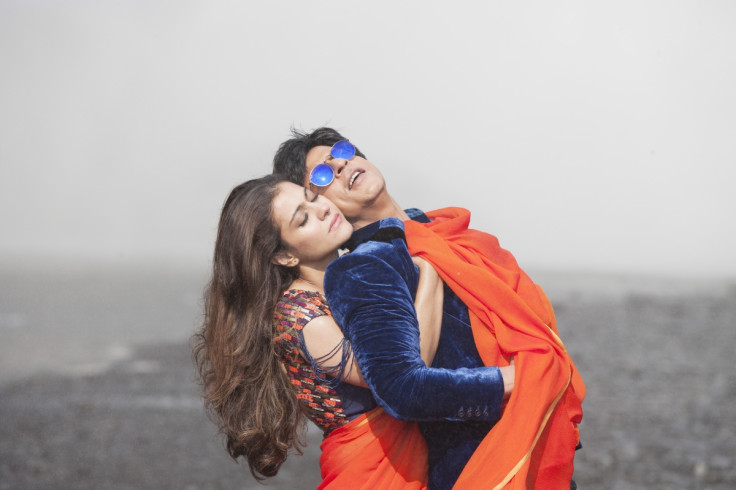 Such are the problems Shetty creates for himself as a film-maker and Khan is a willing victim of his own success that ensures he will star in no mature movie because it could never afford to pay him, or for itself. So what we have is pure masala that darts back and forth in time – to distant post-Soviet era Bulgaria where stiff seniors Vinod Khanna and Kabir Bedi who look as if they just walked out of a senior home play badasses, and then to laidback Goa where their reformed and jilted children – Raj, aka Kali, played by Khan, and Meera, essayed by Kajol – rebuild their lives in the shadow of their brother and sister, respectively.
Besides Varun Dhawan, once again playing the silly besotted youth endowed with brawn, rather than brains, and Kriti Sanon, tall and pretty but with no acting chops, you have the other usual Shetty suspects making up the rest of the cast – Johnny Lever, older and far less funnier, and Boman Irani, and several sidekicks.
Khan is at his mature best – dashing as the gun-toting Kali and restrained as a jilted but indulgent Raj. But there is just not enough of the romantic Khan one would have expected. Kajol is stunning, and makes for a great model for a woman in the 40s, but not so much her rumoured skin lightening treatment. Watch Dilwale if you are a die-hard Khan and Kajol fan, but not otherwise, because most of it is only for those silly boys.
Our verdict
Dilwale shouldn't be mistaken for a romance thriller. It is just another potboiler from Rohit Shetty, maker of such movies as Golmaal, Singham and most recently Chennai Express. Thankfully, the king of masala movies has created within it some moments of genuine charm involving the lead pair of Shah Rukh Khan and Kajol, both of whom are still ready to woo young and not-so-young hearts but simply don't get enough opportunity.