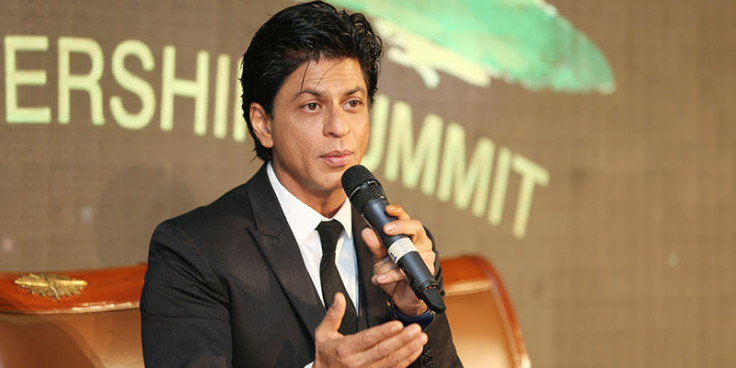 As well as being a global superstar, Shah Rukh Khan has many other strings to his bow, one of which is a flair for public speaking. On Friday (11 December) the Dilwale actor addressed an audience at the Indian Institute of Management in Bangalore (IIMB) where he had been invited to deliver the keynote speech, dedicated to the subject of leadership.
The hard-nosed corporates at IIMBUE's Leadership Summit could well have been a tough crowd, but with his charm, his candour, his profound insights and a few well- placed bawdy jokes, demonstrating the importance of having street smarts, Shah Rukh had the pseudo-intellectuals eating out of his hand.
With millions of fans in every corner of the globe and 16m+ followers on Twitter who hang on his every word, the 50-year-old knows a thing or two about being a leader and a role model in his field. He is also renowned for his wit, his keen erudition and his sense of humour, and all were in evidence in his rousing and poignant speech. In his own inimitable style, he articulated the core principles of leadership, citing the importance of diligence, an imagination that knows no bounds allowing you to "dream unencumbered", an aspiration to achieve excellence and surpass it, embracing the pitch and fall of destiny, with a touch of madness and an unfaltering passion for life and love that comes straight from the heart.
"The essence of creativity is the ability to channelize imagination into expression and build from it something new and possibly ingenious," he explained. "Whether it is an art form or a scientific invention or discovering a new way of doing the same old thing...it begins in the mind. A mind that does not function within the framework of boundaries but constantly searches beyond them is a mind that is able to create anew. The cornerstone of leadership, I believe, is nothing more than cultivating the discipline and courage to nurture and sustain such a mind while constantly calling the bluff of the illusory limits imposed by life."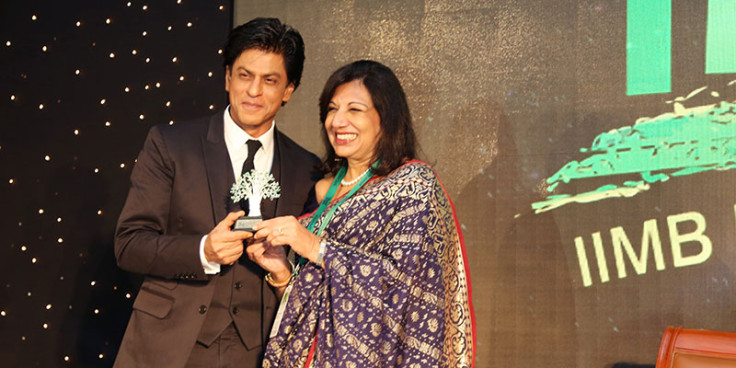 Leaders, he elaborated, dare to challenge conventions and to dream beyond the realm of that which is normal. "Leaders are able to assimilate experience in order to reframe the world around themselves on their own terms. They use the very structure of life to dismantle it. They are not afraid to question, to imagine, to dream and to believe. They are also not afraid to act even if their actions might not result in success."
"Many books have been written on leadership skills, on methods and models for it but in my view, it really isn't all that complicated. To be able to dream unencumbered, to imagine and hang on to a boundless mind filled with ideas so that you never stop renewing yourself and the world around you whether it is your inner world, your consciousness or your outer world that encompasses your profession and your relationships is essential to leadership."
As he explained, there are no short cuts to success. "Diligence is imperative to both creativity and leadership. Making the mistake of thinking that your dreams will take flight without you having to flap madly at those wings to get up into the sky is plain silly. In my experience, its great to delegate, but there's no short cut to working hard. To know and to understand what you are doing, to be open to learning about it and from it, every single moment requires diligence. It requires work. If you want to excel at something there shouldn't be a single person around you who can claim to be more familiar with its mechanics than you are. It's non-negotiable to strive and to be familiar with your trade. Life remains ordinary if you are unable to sustain the capacity to work hard on your dreams."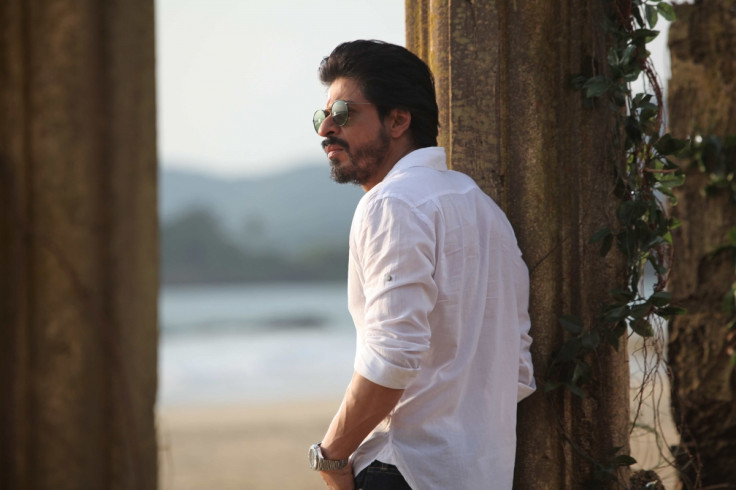 The actor admitted that on his journey to stardom he too has had to contend with failure. The key is to carry on, to reinvent and refine he explained, although as he confessed he too is liable to succumb to moments of self-indulgent wallowing, as he acknowledged life's imperfections and disappointments, which lie at the core of all creativity.
"No matter how hard we work, however, leadership implies being prepared for disaster. And it will come.... You can cry and wallow. I do that often and I am not ashamed to admit it. I do that in a special corner reserved for tears in my huge golden bathroom. Somewhere between the Jacuzzi and the steam room, I sit on the floor and shed huge tears of self pity, persecution and how the world doesn't understand my genius and effort....but then I take a hot and cold shower and walk out wearing my limited edition cologne... ready to embrace disaster. So a bit of wallowing and crying is ok... but the thing to understand is that if you learn how to welcome disaster you overcome it... Besides a "perfect life" is a farce.. Creativity is about taking this imperfection and translating into something beauteous. In my trade, life serves as a fertile ground for innovation and ideas. We use its imperfection every moment. In fact there is really nothing that allows us to create better or to live better than trouble so why not embrace it and embrace ourselves too in the bargain.
"Be brave enough to face your destiny, to sacrifice for it and compromise for it if you have to. It will always be worth it. To imagine that you know better than life is the silliest (and possibly the most costly) mistake one can ever make," he added.
The 50-year-old star, who is loved by girls and women from 7 to 70, also took a moment to consider his enduring and widespread appeal as a romantic hero. "See I am fifty. An age where you most likely are making retirement plans not romantic plans. But here I am still coochie cooing girls my children's age... they treat me as their age/equal having been put in the position of someone who is a romantic hero, I have cultivated a belief that I can love them back as beautifully as any man can, age notwithstanding. With respect dignity and put in my own experiences of life, which younger heroes won't have. Though I must admit girls having a bit of a father fixation, comes in handy with my endeavors," he joked.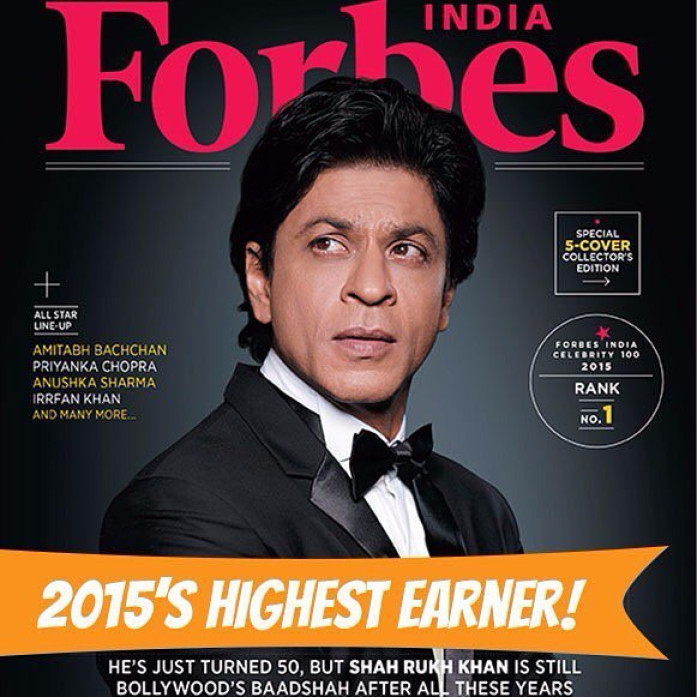 Concluding his speech, the Dilwale actor, who is synonymous with love, proffered a reminder to always live with "an open heart." "To conclude, I'd like to borrow from my latest endeavour of creativity- Dilwale and say that unless you live by the heart, unless you are Dilwale, none of this will truly translate into the splendour that life is capable of unfolding before you. The mind is the seed of creativity but the heart is the soil. That seed cannot grow without an open heart. To be able to love, to give, to share, to nurture, to take others along on your journey with as much goodwill for them as you have for yourself is the basis of all creative endeavour, of all real success, of all happiness and of true leadership ... There is no greater creativity in life or leadership than the ability to touch each moment that you are living with the beauty of living it by your heart, to give back to life the fullness that it has had the generosity to give to you."
In October this year, Khan received an honorary doctorate from Edinburgh University, presented to him in recognition of his outstanding record of philanthropy, altruism and humanitarianism and his global reach as an actor. After the presentation, the 50-year-old, who has starred in over 80 films and clocked over 25 years as a leading light in the Indian film industry, took to the dais for a public lecture in which he shared his own life lessons with an audience comprising 400 South Asian students, all of them ardent fans of the star.
More recently, the actor was in London for the promotions of Dilwale, as he took over the airwaves on British media. Shah Rukh Khan stars with Kajol, Varun Dhawan and Kriti Sanon in Rohit Shetty's eagerly anticipated blockbuster.
Dilwale releases on 18 December. Watch the trailer below: