Women from the comedy world have come forward to reveal their ordeals with Louis CK, alleging the popular comedian of sexual misconduct, according to The New York Times. And social media has expressed shock at the latest allegations.
In the latest exposé published on Thursday (9 November), five women claimed that the 50-year-old actor-producer had exemplified inappropriate behaviour, including masturbating in front of them.
In the NY Times report, Chicago comedy duo Dana Min Goodman and Julia Wolov alleged that CK had invited them to his hotel room to celebrate their big break in 2002. Once in the room, the Louie star asked the women if he could take out his penis, the report claims.
"And then he really did it," Min Goodman told the NY Times. "He proceeded to take all of his clothes off, and get completely naked, and started masturbating."
Another time, comedian Rebecca Corry says that CK wanted to masturbate in front of her while they prepped for their television pilot.
The newspaper also detailed accusations from actress Abby Schachner and a fifth anonymous woman.
CK, however, has not responded to the allegations, as told by his publicist Lewis Kay to the NY Times.
As the storm of sex abuse allegations stack up, fans and critics of the comedian had their say on social media.
"I was a fan of Louis CK because I thought his work was brave and personal," actor Timothy Simons shared on Twitter, acknowledging the women who spoke up.
"The woman coming forward are way more brave, and those stories are way more personal than anything he could have done. Kudos to them," he added.
Dawson's Creek actress Elizabeth Jean "Busy" Philipps called out the slew of Hollywood topguns facing allegations of sexual misconduct in her tweet. She wrote, "F*****g disgusting predatory creeps. I hope they're all terrified."
"I can't stop thinking how Louis CK was so confident in the system continuing to enable him that he made, 'Daddy, I Love You'," best-selling author Roxane Gay tweeted.
Jessica Valenti, who describes herself as a feminist author, commented on the situation, writing, "Louis CK's manager tried to silence the women he abused. I hope the other comics that Dave Becky represents – @KevinHart4real @azizansari Amy Poehler – will say something."
"This to me was one of the saddest parts of the Louis CK story in the @nytimes. When you disrespect and sexually harass young, vulnerable people, you become a dream killer," Judd Apatow tweeted along with a screen grab of the account.
Actor-comedian Michael Ian Black also condemned the reports. "For everybody asking, I know and like Louis CK. I won't defend him. This is inexcusable and he needs to address it," he shared on Twitter.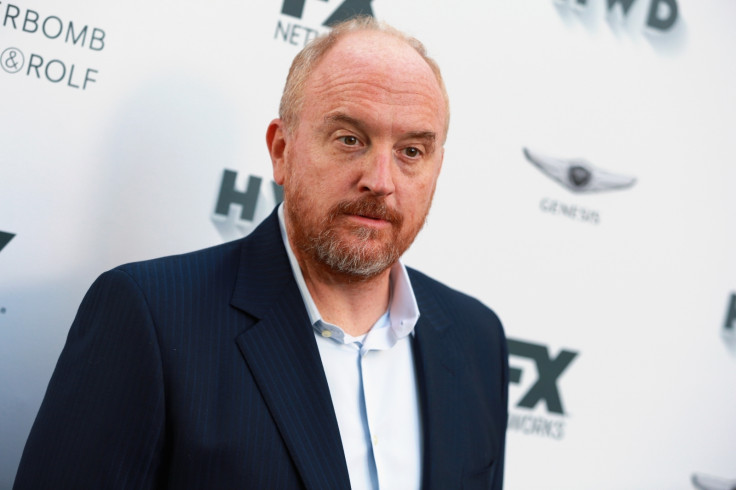 The New York premiere of CK's film I Love You, Daddy was also abruptly cancelled before the NY Times article detailing the accounts of the women was published.
"There is never a place for the behaviour detailed in these allegations. As a result, we are giving careful consideration to the timing and release of the film and continuing to review the situation," the film's distributor said in a statement after the allegations became public.
The comedian was also supposed to appear on The Late Show With Stephen Colbert, but that has been cancelled as well, as per reports.