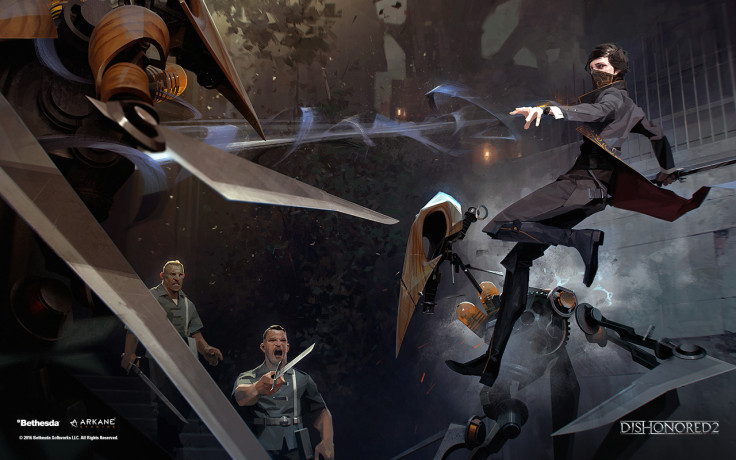 The first post-launch patch for Bethesda and Arkane Studios' stealth-action game Dishonored 2 has been released in beta form on Steam, addressing some of the performance issues that have plagued the game's PC version since launch. Although the game has continued to receive positive reviews since its release, its PC version has been facing widely reported issues ranging from unstable frame rates and blurry graphics to mouse input.
"When Dishonored 2 was launched, the game experienced PC performance problems on machines with specific configurations," Bethesda wrote in a Steam post. "We're working to address some of these with our updates over time, and some will be addressed by driver updates released by our partners."
The new patch also coincides with the release of new Nvidia drivers — version 375.95 — which the developer recommends players download before playing.
For AMD users, the developer still recommends 16.10.2, but added that more information from AMD on CrossFire support will be released in "the near future."
The 1.1 update includes a few fixes addressing mouse sensitivity, an AMD card issue with cloth physics and CPU task priority. Here are the patch notes for the new 1.1 update:
Players interested in getting the beta patch can simply log in to Steam and right-click on Dishonored 2 in your Steam Library. Select "Properties" and then click on "Betas." Select "BetaPatch" from the drop-down menu and then click on "Ok" for the game to update.
Bethesda added that the team is already working on its next update to address "a broader range of issues" that is set to release sometime next week.
"Our work on Dishonored 2 continues," Bethesda wrote. "Update 1.2 development is underway and will address a broader range of issues including performance and is estimated to be available in the next week."
IBTimes UK's review of Dishonored 2 hailed the visually stunning game as a "strong contender for game of the year" for its memorable missions, inventive gameplay and remarkable attention to detail.
Dishonored 2 is available now for PS4, Xbox One and PC.