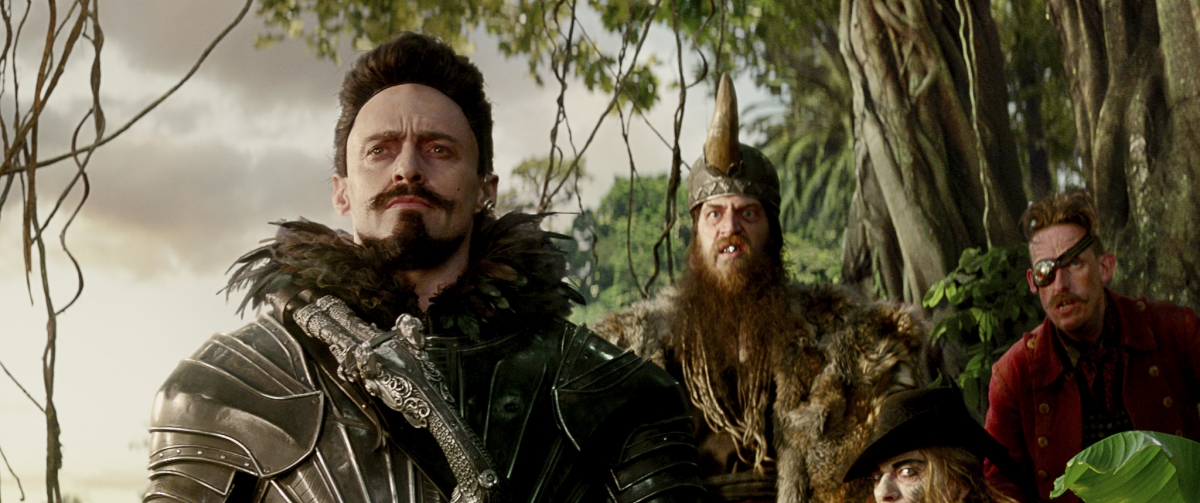 Director Joe Wright has demonstrated in recent films Hanna and Anna Karenina that he's not afraid to think outside the box when it comes to stylistic visuals and wacky storylines. Pan is no different. It's arguably the weirdest film he's ever helmed and, considering the familiarity we have with the source material, that's quite an outcome. Think Indiana Jones, The Hunger Games and Moulin Rouge, with a hint of Steven Spielberg's Hook, and you'll just about be able to fathom what's in store.
The film begins when infant Peter is left outside an orphanage by teary-eyed mother Amanda Seyfried, which seems perfectly fitting for a movie that promises to show us "how things begin". But it takes a bizarre turn when a 12-year-old Peter (Levi Miller) gets kidnapped one night by a band of pirates and thrown aboard a mysterious floating ship that leads him to Neverland.
But Pan's Neverland isn't the lush, green paradise you've come to recognise. This version is a sand-filled quarry filled with orphan workers forced to mine for fairy dust, also known as "pixum", as they chant along to Smells Like Teen Spirit in an almost Mad Max-type fashion. That's the closest fans of the original magical world are going to get when it comes to Nirvana.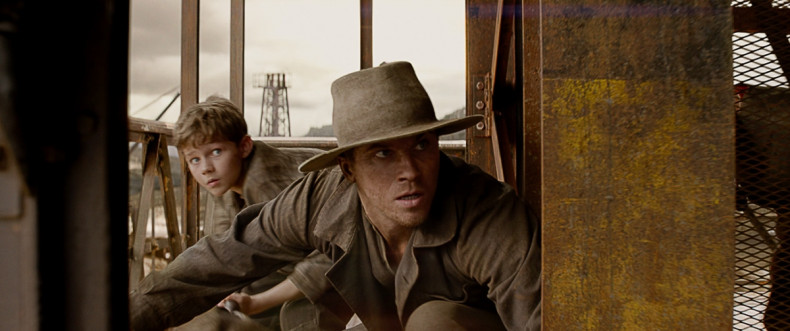 The operation is overseen by tyrannical but charismatic pirate Blackbeard, played brilliantly by a bewigged Hugh Jackman, whose false teeth almost upstage him as much as he upstages every other cast member. Blackbeard is desperate to obtain the pixum as its powers allow him to rejuvenate physically, consequently meaning he can live forever – but the supply is running out as he's driven the pixies to extinction.
Fortunately, the film doesn't spend too long in the bleak mines as Peter and new acquaintance James Hook (Garrett Hedlund) manage to escape to the homeland of the island locals – a colourful and impassioned tribe hellbent on ending Blackbeard's reign over the land and liberating thousands of fairies who have been forced into hiding. They believe Peter is the one they've been waiting for to help them do so and the mission catapults the film's action from downright odd to truly exciting.
Despite his questionable accent, Miller is Peter Pan through and through, perfectly balancing the ballsy and banter-fond side of The Boy Who Never Grew Up with the self-doubting and heartbroken emotion of a child abandoned. It is not Miller who is the lost boy here but Rooney Mara, who struggles to keep the audience's attention in most scenes despite her character Tiger Lily's eye-catching headdresses.
Mara has proved her acting calibre with excellently executed roles in The Girl With The Dragon Tattoo and Side Effects, so it's a shame to see her overshadowed here. But it's obvious that her wishy-washy feel comes from the lines the script presented her with rather than what she brought to the table. Tiger Lily's coy smiles every time a flirting Hook turns his back doesn't match the regal and authoritative speeches she so often gives Peter, and it makes for a confusing character. We may believe her as a beautiful princess, bestowed with a destiny that she is honoured to fulfil, but seasoned warrior and the leader of many more? Not so much.
Her performance is forgivable when compared to Hedlund's Hook, though, who appeared as if he were channelling all of Harrison Ford's iconic roles. With his cowboy voice and permanently bent-posture, he never once embodies the smarmy Hook we love to hate and it's disappointing. Even towards the end of the film, we never see a glimpse of villainy (or even a look-in as to how he loses his hand) and it makes for an unsatisfying ending.
Those open to a retelling of the tale will undoubtedly find the uninhibited, visually stunning and slightly bonkers nature of Pan fun to watch, but to call it a prequel when regarding all of the characters featured is dubious. Many questions are left unanswered, other than "how did Peter become the leader of the Lost Boys and champion of Neverland?" It's enough particularly for young viewers who might not be so invested in the JM Barrie origins, but those more interested in seeing the relationship between Peter and Hook develop will be left wanting much more.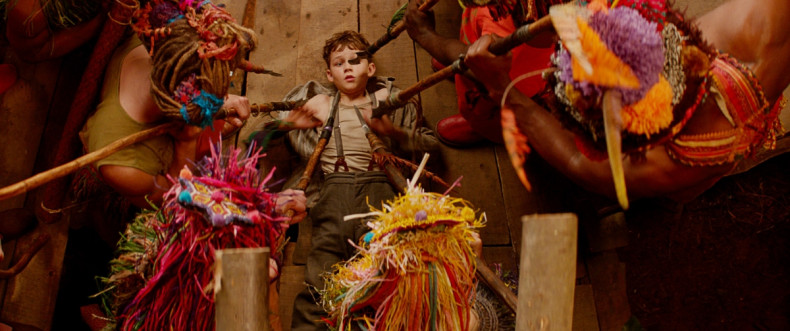 Boasting dazzling visuals, a sweet-enough back story, plenty of adventure and colourful characters, Pan could have been a fantastic children's film. However, it's evident aggression when ensuring it was so different ultimately costs the movie the magic and charm that pictures before it (Disney's Peter Pan and Hook) so beautifully possessed.