Time to ditch the desktop? Best productivity apps, accessories, tips and tricks for iPad Pro
From Adobe and Google to Microsoft Office, our guide to the best productivity apps for the iPad Pro.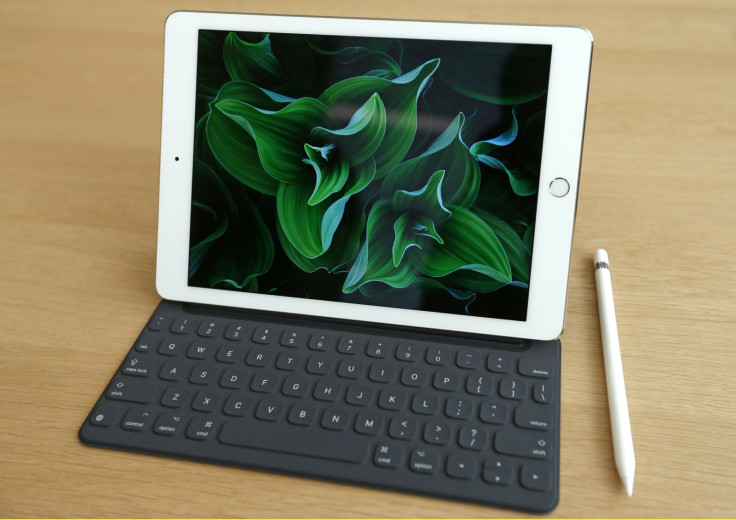 While many of us use iPads to watch movies on the plane or read a newspaper on the daily commute, these trivial tasks are really only scratching the surface of what the Apple tablet is capable of.
That isn't to say other tablets can't compete, but the iOS App Store now has 1.3 million apps made specifically for the iPad, giving owners a huge and varied selection to pick from. In this feature we're going to look at the hardware and software needed to put the productivity back into your iPad Pro, and highlight some businesses where iPads have become crucial to their success.
Hardware
You can load an iPad up with as many apps as you like, and while we all know how good multitouch inputs are with our fingers, productivity apps will have you yearning for something more comfortable, more precise, and with more features than your 10 digits.
Apple's own Smart Keyboard and Pencil fit the bill here. The former is a screen cover which folds out to hold the iPad like a laptop, and includes a tactile keyboard. The keys are smaller than those of a MacBook and take some time to get used to, but once committed to muscle memory it's a far more practical and comfortable solution to typing on the screen.
The Pencil, Apple's answer to a stylus, charges via the iPad's Lightning port and connects through Bluetooth. Although we appreciate that regular users might not see the value in a dedicated stylus for scribbling notes on their tablet, the size and weight makes even the most ham-fisted of drawers feel like they could achieve greatness - and tapping at the screen with it is surprisingly satisfying.
Before we get into the apps, let's look at some tips and tricks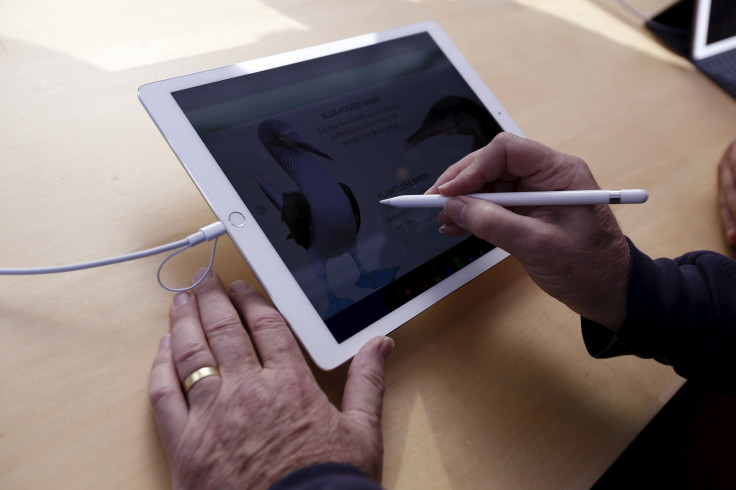 Multitasking
Before we get to the apps themselves, a quick reminder on how multitasking on the iPad is more powerful than on the iPhone. You can switch between open apps with a double-press of the home button, as on the iPhone, but swiping across the screen with four fingers is a neat alternative. If your work requires switching between the same two apps often, this can be a helpful timesaver.
For when quickly switching between apps isn't enough, the iPad lets you run two at the same time, right next to each other. This is particularly useful when you need to make notes in a word processing app while reading a report, or reviewing a presentation.
Mail markup
We know this isn't the most exciting topic in the world, but it's often convenient to annotate your emails. Say you are exchanging plans for a new garden with your landscape gardener; you can attach his suggestion to an email, then draw on it, scribble down notes in the margin, magnify certain sections then send it back, To do this, double-tap in the body of the email, tap Insert Photo of Video, and pick the image you want to send. Once it is attached to the email, tap on the image then hit Markup and you're ready to annotate.
Transfer open web pages from Mac or iPhone to iPad
Say you're looking at a website on your iPhone, but would rather view it on your larger iPad. Instead of typing the link out or emailing it to yourself, you just have to double-press the home button of your iPad to enter the multitasking screen. A link then appears at the bottom of the screen; tap this and the page which was open on your iPhone will appear on the iPad.
Now let's get to the meat of why you're here; apps to make your iPad more productive and more useful when you just want to get work done. Netflix can wait for another day.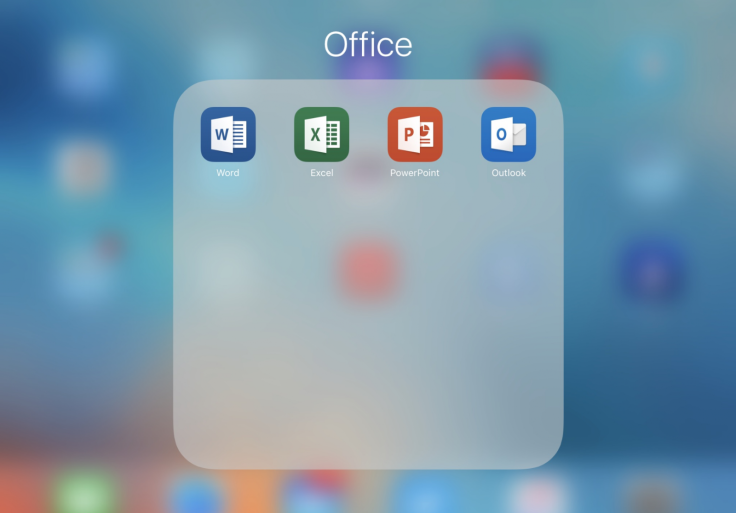 It probably still surprises some people to hear Microsoft Office is available on the iPad, but it is. Word, Excel, Powerpoint and Outlook can all be downloaded from the App Store and used just like their desktop PC relatives. All of the tools you would normally use are here, and the apps work just as you'd expect them to.
The apps all fall under the Office 365 umbrella, which means they are free to use for the first 30 days, then cost £5.99 per month or £59.99 per year thereafter; the cost stays the same whether you use one app or all of them. If you only need to view documents (and not create or edit any) then the apps remain free after the 30-day trial expires.
A free alternative to Office, just as on the Mac or PC, is Google Docs, Google Sheets and Google Slides. These each have their own app and work in much the same way as Microsoft's Word, Excel and PowerPoint respectively. Their functionality isn't quite as feature-packed, but for basic document, spreadsheet and presentation creation they are hard to beat - and files can be saved in formats understood by Office, if that's what you need.
Pair any of these apps with the Smart Cover (or a separate stand and Bluetooth keyboard), and the iPad gets surprisingly close to becoming a computer replacement.
Another potential surprise for some casual iPad users is just how many Adobe apps are available. From Sketch, to Fill & Sign and Photoshop Express, there are a wealth of creativity apps to help you get work done, or just spend less time at the computer. Although these apps require you to log in with an Adobe account, they are free to use.
Avoid blotting important forms with your scruffy handwriting by using Adobe Fill & Sign to take a photo of the document, import it, then fill everything out neatly on the iPad. You can then use your finger or the Apple Pencil to add your signature, which can be saved for future use. Then email the form along, or send it over the Wi-Fi network to a wireless printer. On a similar note, Adobe Sign is also a useful signature creation app for iPad.
This is where the Apple Pencil starts to come into its own, and where our artistic skills are quickly found to be lacking. Sketch makes good use of the stylus, offering a range of different brush styles each with customisable sizes to help you get the exact effect you're looking for. As with conventional Photoshop there is a layering system to create almost infinitely-complex image projects.
While Apple's own Photos app does a decent job of helping you organise, crop, align and touch-up images, Adobe PS Express takes things further. There are dozens of Instagram-style filters to apply to your images, along with a range of adjustment and retouch tools to get the look you want.
Instead of bundling all of Photoshop's features into one potentially confusing and cluttered app, you can quickly jump between different PS apps to complete your editing. Two such apps are called Photoshop Mix and Photoshop Fix. Transferring an image from one to another takes just a couple of taps.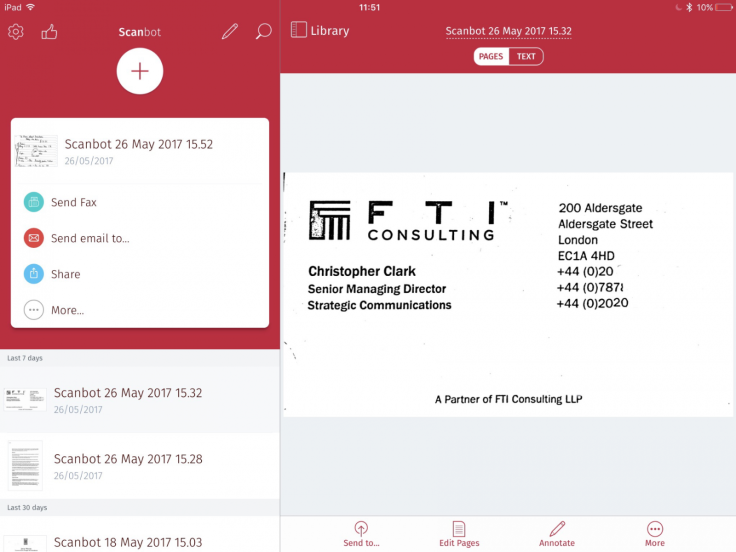 Lastly we have Scanbot, an app which makes it easy to import printed documents onto your iPad. There's a free version, but we recommend stumping up £6.99 for the Pro version, which includes optical character recognition. This means when you take a photo of a printed document, the app grabs the writing and makes it ready for editing, forwarding or copying and pasting into another app.
The app is also aware of context, so if you show it a business card phone numbers and email addresses are automatically recognised, ready to be tapped on and used. The app doesn't always pick up everything, and wasn't able to read our handwriting, but as a means of making a printed page digital (and ready for annotation) it's hard to beat.
© Copyright IBTimes 2023. All rights reserved.