DJI has launched a new personal drone for consumers that is smaller and much more portable than its existing Phantom line of unmanned aerial vehicles (UAV). The Chinese drone manufacturer seems to be turning its hand to getting into the selfie drone market, which is something that consumers want, but have yet to really receive.
The Mavic Pro is a small compact grey quadcopter that weighs just 752g, measures 36 x 30 x 25cm when open, and is priced at £999 for the UK, $999 for the US. It looks similar to other consumer drones when it is set up, but the difference is that it can fold up into a compact rectangle measuring 20cm x 8.5cm x 8.5 cm when closed, taking up only about as much space in your bag as a water bottle.
It is designed to be easy enough for beginners to use, and follows consumers about so that they can capture themselves performing exciting activities such as extreme sports, rather than needing another person to pilot the UAV and do the filming for them.
So if you're on a bicycle, the drone understands how to follow behind you, lead in front, track alongside or circle you at a constant height that you can set from between 1-33ft (0.3-10m). It also knows how to follow animals and vehicles like boats and cars.
Similar to the Phantom series, the Mavic Pro comes with a remote controller with a left and right joystick, that can be used by itself, or you can mount your smartphone on to the controller so that you can see what the drone sees from its 12 megapixel 4K camera, which records video at 30fps and full 1080p HD at 96 fps, and has a communication range of 7km.
There is also a version of the Mavic Pro with a limited communication range for $749 (or £749 in the UK), that doesn't come with a controller and is flown over Wi-Fi using the iPhone with a communication range of 80m.
Use hand gestures to control the Mavic Pro
The drone features DJI's smallest ever three-axis gimbal in order to guarantee shake-free photos and videos, and most interestingly, you can command the drone even without needing to use the controller.
The UAV has been programmed with "gestures", so for example, you can raise your hand, and the drone will understand that you are commanding it to take a selfie photograph of you from the air and use flashing lights to signal a countdown before taking the picture.
There's also a hand gesture that will tell the drone you want it to follow you, if you're planning to ride a bike or jump off the top of a cliff, and the drone is clever enough to avoid obstacles in the air that might get in the shot, such as the light poles.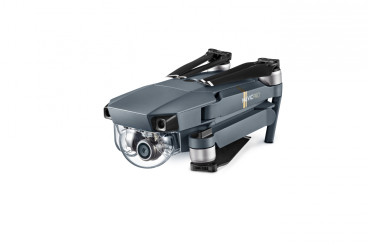 DJI has looked through the best of the technologies it developed for its Phantom line of drones, including most notably the Phantom 4, and has applied some of its latest flagship's features to the Mavic Pro's new FlightAutonomy guidance system, which features obstacle avoidance, five vision-positioning cameras, dual-band satellite navigation, ultrasonic range finders and deep learning processors that control the drone's intelligent flying modes.
The DJI Go app works with the Mavic Pro too, meaning that the handy TapFly function returns to make it super-simple to launch the drone into the air, and you use the app to live stream video from the drone to Facebook Live, YouTube and Periscope in up to 1080p resolution.
DJI also announced that the Mavic Pro works with its new immersive DJI Goggles, displaying an 85-degree view from the drone in full 1080p, with built-in OcuSync. However perhaps the goggles are a prototype, as there is no price listed or any other details about the product, and it is not included in the Mavic Pro bundle package, that includes two extra Intelligent Flight Batteries, extra propellers, a charging hub, an adapter, a car charger and a shoulder bag for £1,249 (or $1,249 in the US).
People really, really want a selfie drone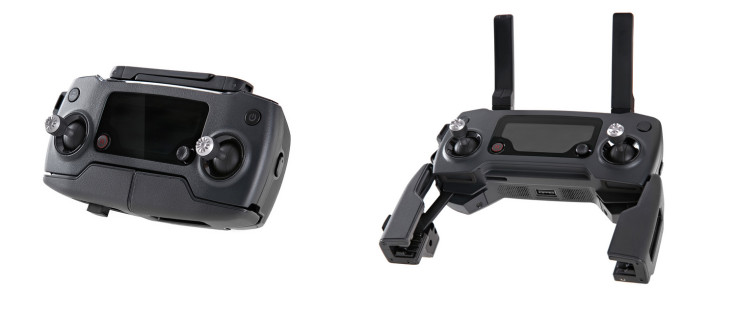 The Mavic Pro is an exciting development because consumers have been enamoured with the idea of a selfie drone that can follow them around since the idea was first highlighted by UK-based aerospace and defence technology firm Torquing Group in November 2014.
The firm was trying to raise funding for its tiny quadcopter nano drone Zano on Kickstarter and it promised a myriad of intelligent features that would enable users to shoot videos and selfies without needing to use the controller at all times.
Zano's Kickstarter campaign was hugely successful and quickly gained a huge following from drone enthusiasts, but in November 2015 the firm spectacularly imploded after failing to deliver on the promised features, which led to Torquing Group's CEO resigning.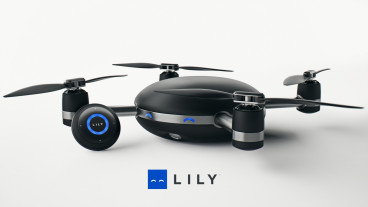 Besides Zano, another selfie drone that looks similar in size to the Mavic Pro was touted by a start-up called Lily, which was spun off by graduates of University of California Berkeley in May 2015. Unlike Zano, Lily has been fully realised as a product, has received rave reviews since its debut at CES 2016, and is currently being sold on pre-order for $999 from its website.
Having a well-established drone manufacturer like DJI offer a solution that actually works and can guarantee being able to deliver a finished product changes the game completely, especially since Apple is endorsing the product and the drone will be available in Apple Stores from November.
The only drawback is that the Mavic Pro is $230 more expensive than the Lily. However, the Mavic Pro will be available for sale immediately once it launches in mid-October, and DJI likely has a lot of stock ready, while Lily delivers its products based on pre-orders and fluctuating user demand, so enthusiasts have to be patient and willing to wait a while to receive their drone.
But given huge amount of features that DJI has packed into such a small space, perhaps the price is justified, although it comes in at only £230 cheaper than the bigger Phantom 4 drone.