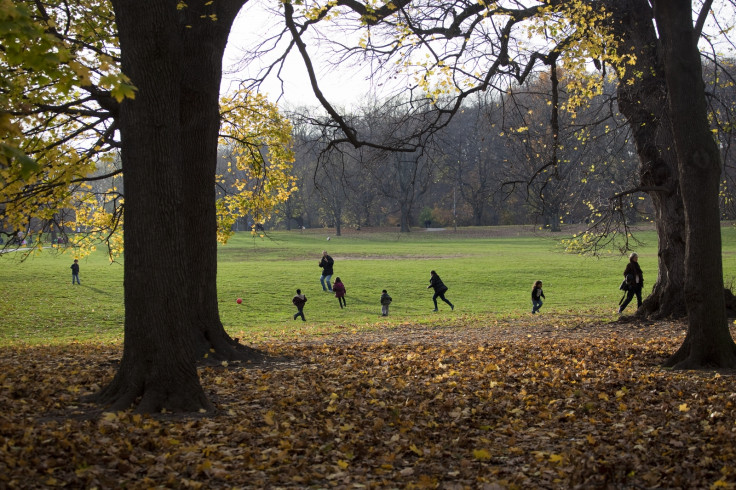 Police in New York have finally solved a rape case that remained up in the air for more than two decades.
In 1994, a woman was jogging through Brooklyn's Prospect Park in the middle of the day when she was attacked by a stranger.
The woman, who was 27 at the time of the incident, was choked from behind, dragged up a slope and raped.
The victim, a Yale graduate, then went to New York Police to report the crime, and was able to provide a detailed description of her attacker.
But despite these details, the NYPD cast doubts on her initial statement.
The police shared these views with the media. Following this up, the late New York Daily News columnist Mike McAlary wrote in a story that he had found out via a police source that they thought the woman had made the rape up.
Metro reported that the woman, who was a lesbian rights activist planned to stage a rally after reading about the New York Daily story.
The NYPD responded by saying that semen had been found on her body and clothing.
However, at the time of the crime, the technology to differentiate between the woman's DNA with the man's was not possible at the time.
McAlary meanwhile continued to write about his doubts over the case and even called for the victim to be arrested.
The New York Daily News was then sued for libel, but the judge decided to place a heavy amount of burden of proof on the victim, which led to the case being dismissed.
The legal issues ended when McAlary died in 1998.
But new technology has meant that the NYPD were able to reopen the case and analyse the results from 1994.
On Tuesday (9 January), NYPD chief of detectives Robert Boyce revealed that the DNA was a direct match with that of serial rapist James Edward Webb.
Webb is already in prison serving a minimum of 25 years to life for the rape of 10 women, six from the 1970s and a further four in the 1990s while he was out on parole.
Webb was questioned by police in his prison cell about the Prospect Park rape but he denied any knowledge of it.
The woman's lawyer, New York attorney Martin Garbus said: "She's feeling a combination of pain, confusion and relief."
On the prospect of fresh lawsuits, Garbus said that "all options were being examined".