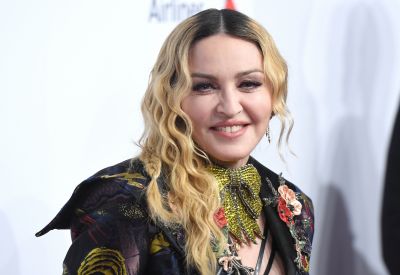 Singing the James Bond theme song is a huge task for any pop star but it did not turn out so well for Lulu. The Shout singer is disappointed with her track, The Man With The Golden Gun, and claims to have the worst 007 theme – alongside Madonna.
Lulu, 68, did the honours of singing the 1974 Bond theme, composed by John Barry and written by Don Black. The song performed well in the UK peaking at number three but failed to chart in the US, failing to make an impact amongst iconic themes from the likes of Shirley Bassey and Sir Paul McCartney.
In a promotional video for Vauxhall, Lulu said: "Except I think mine was probably the worst one ever. Mine was not a great song." It seems the feeling is mutual as songwriter Barry once said in a TV interview about the song: "It's the one I hate most... it just never happened for me."
When asked if she had heard Madonna's Bond theme Die Another Day, Lulu replied: "Oh yes, hers was pretty bad. Me and Madonna. That's the only time Madonna and I could be together on anything."
Die Another Day, released in 2002, became a commercial success reaching number three in the UK and eight on the US Billboard Hot 100 chart. Despite dividing critics with its futuristic electro sound, the track earned a Golden Globe nomination for best original song and two Grammy Award nominations for best dance recording and best short form music video.
Explaining the departure from the traditional sound of Bond theme tunes, Madonna previously told Larry King: "I hemmed and hawed about it for a while because just for that reason though. Everybody wants to do the theme song of a James Bond movie, and I never liked to do what everybody else likes to do. It's just some perverse thing in me, right? But then I thought about it and I said, you know what? James Bond needs to get – needs to get techno."
Listen to Lulu's The Man With The Golden Gun:
Only the most esteemed singers are presented with the opportunity to sing the James Bond theme song. In 2013, Adele won an Oscar for her stunning ballad Skyfall, produced by the acclaimed Paul Epworth. Dame Shirley Bassey has taken the honour three times with 1964's Goldfinger, 1971's Diamonds Are Forever and 1979's Moonraker.
Other notable performers include Tom Jones with Thunderball, Paul McCartney's Live And Let Die, Gladys Knight's A Licence To Kill, Sheryl Crow's Another Day To Die, Chris Cornell's I Know Your Name from Casino Royale, and, most recently, Sam Smith's Writing's On The Wall. In 2015, Adele's Skyfall was voted the best James Bond theme song in a poll conducted by ITV.