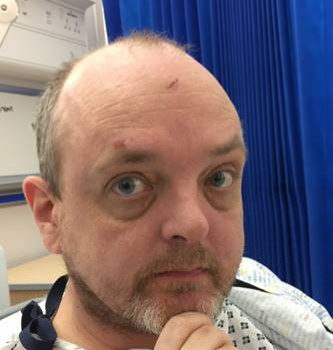 A hospital in Scotland is asking for the public's help in identifying a man in their care who has no idea who he is. NHS Forth Valley put out a public appeal on Friday 29 December, three days after the man was admitted into the facility.
According to the NHS, the man has no knowledge of his own identity and is not carrying any documentation. They are hoping that a member of the public may recognise him and help to establish his identity.
The hospital described the man as being in his early 40s and 5ft 6, with a medium build. He is said to have brown receding hair and facial stubble.
The man may be from the local area as the hospital said he speaks with the local Scottish accent. When he arrived he was wearing a black quilted jacket, a green check shirt, a blue t-shirt, black jogging bottoms and trainers.
The man does have several fairly distinctive tattoos: on his right upper arm are two Samurai swords while his chest is emblazoned with a tattoo of a Samurai. Anyone who may have information is asked to get in contact with the hospital so they might be able to contact next of kin.
Those looking to give infomation are able to call Police Scotland on 101 and use the reference number 1665 of 26th December. Forth Valley Royal Hospital is a large facility in Larbert, Scotland.