A Swedish doctor has been jailed for ten years for kidnapping a woman and holding her in a purpose-built bunker.
The court heard that Martin Peter Trenneborg, 38, drugged and kidnapped the victim last September. He then kept her captive for six days after snatching her from her flat in Stockholm.
Trenneborg was acquitted of rape, a charge he denied. He has been referred to as the 'Swedish Fritzl', after Austrian Josef Fritzl, who kept his daughter locked in a secret bunker for more than 24 years.
Trenneborg, first met the victim on a date at her flat last year. He then drugged her using Rohypnol laced with strawberries dipped in chocolate. He used masks to concealed both their identities and took her to his car in a wheelchair, prosecutors said.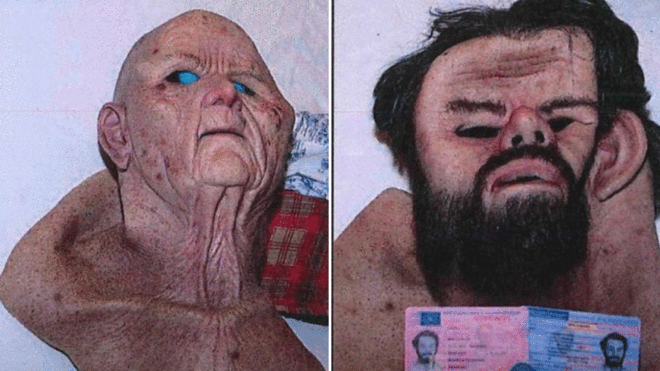 He then drove her 350 miles (560km) to his rural home in southern Sweden, where he had built a soundproof bunker inside a garage that contained a bedroom, bathroom, kitchen and exercise yard.
Trenneborg shackled the victim in the bunker, only unchaining her so that she could shower. Prosecutors allege the victim was raped, but the court found insufficient evidence to support the claim.
The court heard that the doctor drafted a 'contract', listing sex acts the victim would have to perform to limit her stay in the bunker along with other acts such as attempting to escape, which would be punished by extended confinement.
During their investigation, police in Sweden found a document on Trenneborg's computer, which required her to provide a 'GFE' or 'girlfriend experience', which would oblige her to perform duties including shaving body hair and kissing him during sex.
Trenneborg returned to the victim's flat after kidnapping her to find that she had been reported missing. He then took her to a police station so that she could assure officers that she was with him of her own volition, when officers realised something was wrong.
Prosecutors are considering appealing against the dismissal of the rape charge. The court ordered he must pay 180,000 Swedish krona (£15,000) in damages to the victim.