[This article contains major spoilers for Doctor Strange]
Doctor Strange may not be out in the US for another week yet but Benedict Cumberbatch is already impressing audiences – having made his big screen debut as the Sorcerer Supreme in the UK on 25 October. But as it turns out, the British actor didn't just play the role of the titular Marvel hero, he also portrayed a second character too; one whose presence in the movie has been completely kept out of trailers and other promotional material.
From the numerous clips, posters and interviews that have been released in the run-up to release, it's common knowledge that Mads Mikkelsen appears as antagonist Kaecilius in Doctor Strange. But like in many Marvel Studios' films, there's actually more than one villain in the film. Towards the end of the movie, Kaecillius summons Dormammu, the ginormous, malevolent ruler of an alternate dimension, and the latter plays a key role in the film's final act. Now, in an interview with IGN, director Scott Derrickson has revealed that Cumberbatch "did the facial capture for" the big bad villain while a similarly uncredited actor provided Dormammu's voice.
"We knew it was an all CG character, but as we were in production Benedict brought it up as an idea. He said, 'What would you think about me doing it?' I said, 'Let me think about it, you know,'" Derrickson told the publication.
"It's an interesting idea, because I did fancy the idea that as this other-dimensional being, he's not moving through the Dark Dimension, with a countenance, with eyes and a face, eyes and a mouth, and a human visage – why would he? He takes that form on to communicate with Strange."
"The more I thought about it, the more I liked the idea," Derrickson continued. "Because no one understood Dormammu better than Benedict did. I also wrote that role to be a kind of ultra-inflated version of Strange. He is an ego run amok; he is this cosmic conqueror where everything, where literally everything, in the multi-verse is about him.
"There's something interesting about this confrontation of this little, tiny guy who has this power of time and this monstrous conqueror who is trapped by a clever gambit. There's something about that worked well, and I didn't think anybody to interact with Benedict than he, himself."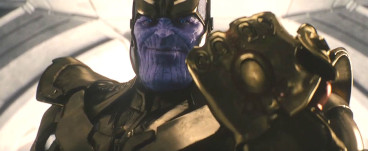 Just like the overseeing villain Thanos, throughout the Avengers-based storylines in the MCU, there's always a chance that baddie Dormammu will appear again in future superhero instalments. Recently, Derrickson admitted himself that he has already drawn up plans for a sequel that focuses heavily on antagonists.
"I love the character, I love the visual possibilities, and I know the comics so well - [the first movie is] the tip of an iceberg," he teased to Den Of Geek. There's so much progress that can be made."
For more entertainment news follow A-List on Twitter @Alistinsider