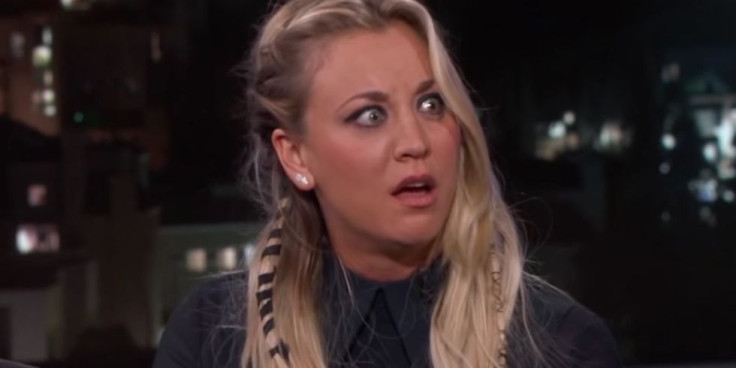 Kaley Cuoco has hinted that the end is nigh for beloved US sitcom The Big Bang Theory during her appearance on the Jimmy Kimmel show. The 30-year-old actress – who has played Penny on the long-running CBS comedy series since it began in 2007 – exuded an air of tiredness about the show while chatting to Kimmel on Monday night (12 September).
Though there have been rumours of The Big Bang Theory coming to an end, Cuoco appeared to confirm that it's near the finish line – at least for her.
Discussing whether she would welcome an 11th season of the show to Kimmel, Cuoco said that it is "a very expensive question... for a lot of people."
Kimmel replied: "Yeah, 10 is a lot of seasons. Don't you feel like that's enough?"
Cuoco quipped in response: "Yes. That's a lot of hair, that's a lot of denim sizes. Ten years, come on! All of my 20s. I went from like, hot, to like, 30. I was 21 when I started this show."
Cuoco – who privately dated Big Bang co-star Johnny Galecki for approximately two years until December 2009 – has always been a staple of the show. She has appeared in 210 of the hit sitcom's 212 episodes.
According to The Hollywood Reporter, she and co-stars Johnny Galecki and Jim Parsons are collecting about $1m per episode. CBS bosses are reportedly trying to negotiate its stars' contracts as all are apparently demanding pay rises.
A potential season 11 of the show – which is created and written by Chuck Lorre and Bill Prady – is still up in the air as many would give up the show if Parsons – who plays the adorably quirky Sheldon – threw in the towel.
The Big Bang Theory returns for its 10th season on September 19 at 20:00 on CBS.