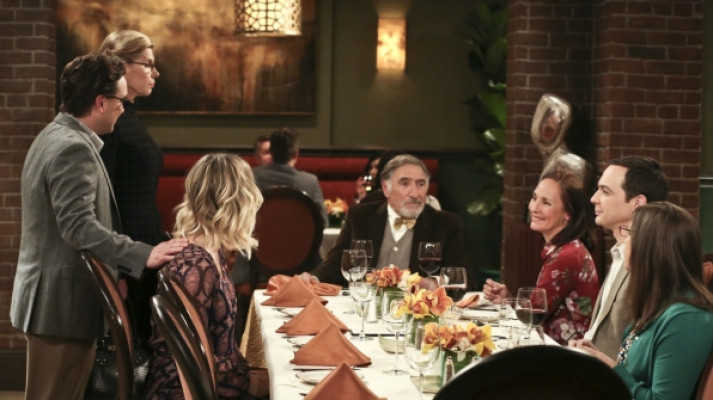 The Big Bang Theory is just two weeks away from its season 10 premiere and showrunner Steve Molaro has shared some new details about the season opener. Molaro teased that Leonard and Penny's marriage ceremony in episode 1 will not be a conventional one.
In an interview with The Hollywood Reporter, Molaro said, "It's intimate, it's small with family and friends. It's outdoors at an arboretum in Pasadena that's quite pretty and outdoors on our stage. It's nice, and despite all the weirdness going on around it, you still have Leonard and Penny, who still love each other, and those pockets of love find a way of bubbling through the tension."
Speaking about the wedding, the executive producer explained, "A ceremony takes place. It may not be as conventional as planned, but a ceremony will take place."
According to Molaro, things will be awkward in the premiere episode, following Sheldon's mother and Lenard's father's night out. "The season picks up and it's the next day after Sheldon's mom and Leonard's dad went back to the hotel together. It's awkward. Leonard's mom, Beverly (Christine Baranski), feels like her ex-husband is doing this on purpose, and she doesn't want to stand around and be humiliated and she doesn't even want to stay for this wedding; she's ready to leave."
"They [the gang] talk her into staying and we work our way through this tension leading up to what was supposed to be a fun celebration but has now gotten all wonky," he said and added, "There are moments. But it's a really fun episode; we're really proud of it."
To know how thing unfold, watch The Big Bang Theory season 10 premiere episode titled The Conjugal Conjecture on 19 September at 8pm EST on the CBS Network.