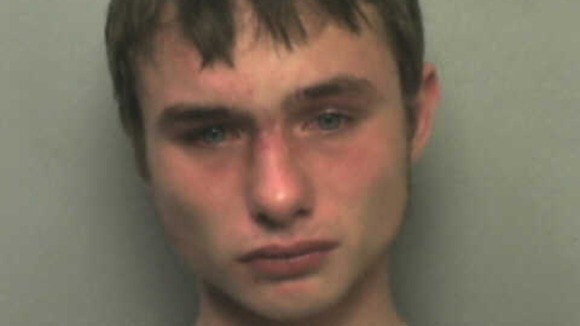 The owner of two dogs which attacked 10 people on a street in East Sussex has been jailed for 12 months.
Spencer Brown, 22, pleaded guilty to 10 counts of owning dogs which were dangerously out of control in a public place.
Brown, who previously admitted possessing cannabis at a different hearing, has also been banned from keeping dogs for life by a judge at Lewes Crown Court.
While neither of Brown's dogs is a banned breed, the court ordered that they be destroyed following reports that both continued to be aggressive at the kennels where they were being held.
The attack happened on a street on Marline Road in St Leonards-on-Sea, East Sussex after Brown's two Staffordshire bull terrier crosses, Tilly and Freak, escaped from his home on 22 July.
The 10 victims suffered a range of injuries as the dogs bit them on the arms, legs, and hands in what one of the victims, Nigel Waughman, described to police as a "horrific and nightmarish" attack.
Those who came to the victims' aid were also bitten. David Noakes, 48, said at the time:
"I heard all this shouting and could see the dogs attacking the man; they had him on the ground and were dragging him by the hand. There was blood everywhere.
"When a woman and her daughter stopped and tried to get the man into their car, the dogs started attacking them. The man wasn't making much noise but the women were screaming.
"I ran up and tried to pull the first dog off her, but then the other dog started taking chunks out of my leg."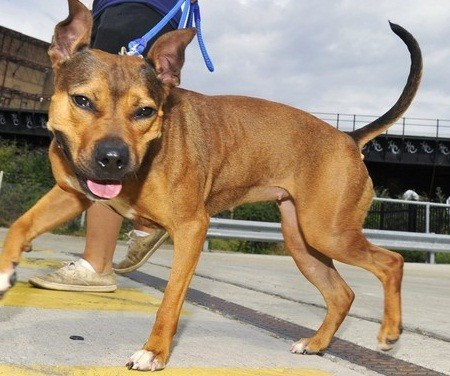 During sentencing, Judge Anthony Scott-Gall said they were "grave and quite horrific" offences which had left victims "savagely mauled".
Scott-Gall added: "There was no explanation for how the dogs escaped out of the window, but escape they did, and were roaming unrestrained and uncontrolled in Marline Road.
"What then occurred is that without rhyme or reason or cause from any members of the public. The dogs acted in tandem and indulged in a terrifying orgy of violence against wholly innocent members of the public who were lawfully going about their business on a warm July evening.
"It must have been terrifying for them to see these large and feral dogs running amok and attacking anyone they could get close enough to sink their teeth into."
Weeks before the attack, on 16 May, a man suffered multiple wounds, cuts and a broken finger after one of the dogs attacked him during a confrontation between him and Brown.
Detective Constable Rob Tillyer said: "This was an horrific incident culminating in some life-changing injuries to a number of victims, who were going about their normal daily business.
"The sentence passed on Spencer Brown cannot compensate for the victims' pain and suffering. The majority of dog owners in Hastings are responsible and take the stewardship of their animals seriously."