US Military Dog Gets Memorial Service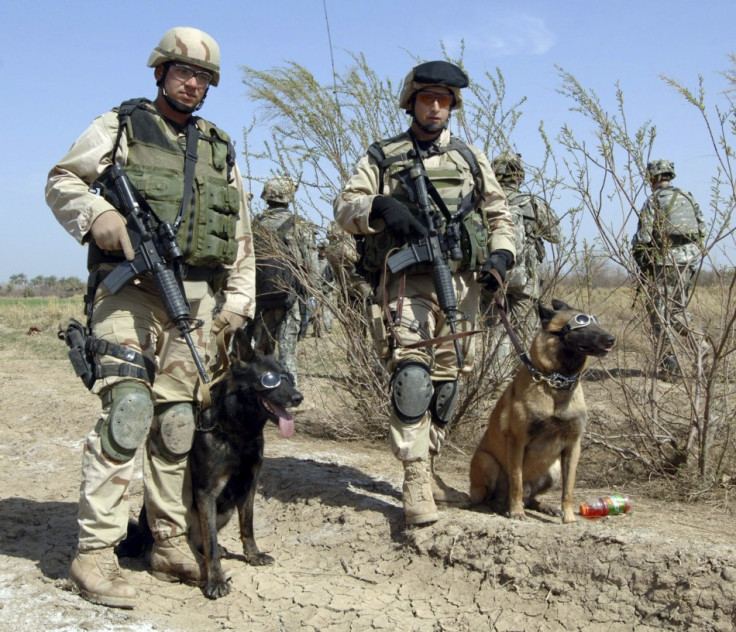 A German shepherd named Nissan, assigned to the Wright-Patterson Air Force Base since 2003, and that served in the Iraq war was remembered at a memorial service at the Wright-Patterson Air Base.
Nissan has been credited with 500 arrests and helped US Customs and Border Patrol agencies seize 20 pounds worth of narcotics.
The memorial service included a procession by a Patriot Guard motorcycle escort, a 21-gun salute and the playing of "Taps", according to Fox News.
Memorial services for military dogs are rare but some military dogs deserve it for the difference they bring about saving hundreds of lives at war or busting drug rackets and syndicates.
Last October a park was named in memory of a military dog and his Oregon handler, after they were killed in the line of duty in Iraq.
Cpl Kory Wiens and the Labrador retriever named Cooper were killed by an improvised bomb while on patrol in Iraq in 2007. Their ashes were buried together in Dallas, Oregon.
The use of military dogs for war was introduced by the Germans and was later picked by other countries looking at the important role the canines played in safeguarding their handlers and battalions.
© Copyright IBTimes 2023. All rights reserved.