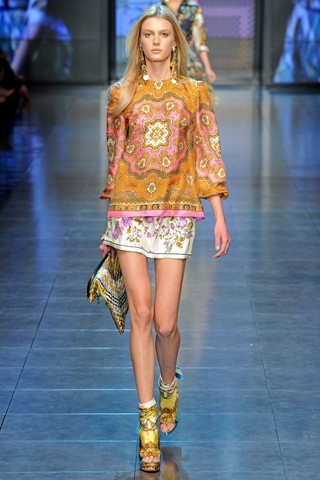 D&G's last ever fashion show took place September 22 at Milan Fashion Week, and it was exceptionally stunning.
Dolce & Gabbana confirmed it will close its D&G line from next season and merge it with its mainline collection, Dolce & Gabbana.
Reasons given for clothing up shop were to give more strength to a single collection, that being Dolce & Gabbana.
The statement from both Domenico and Stefano read: The move was in order to give "even more strength and energy to our collections"
The end of D&G means that this Milan Fashion Week spring/summer 2012 show was the brand's final offering.
See our picks of D&G's best Sopring/Summer designs!