Domenico Mogavero: Italy's 'migrants' bishop' under investigation for embezzling €180,000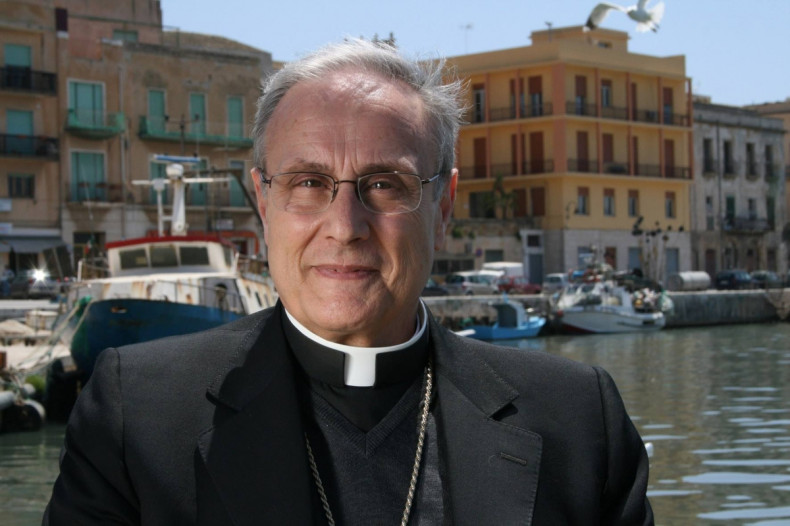 An Italian bishop famous for his work with migrants is under investigation from police over accusations he embezzled €180,000 (£130,000, $195,000) from his diocese. Domenico Mogavero, the bishop of Mazara del Vallo in Sicily, allegedly wired large sums of money from the diocese to his personal bank account.
The clergyman, who previously served as undersecretary to the powerful Italian Episcopal Conference (Cei), is a well-liked personality in his home country. He has voiced support for plans to regulate same-sex unions and, as Cei migration commissioner, fought against xenophobia by urging solidarity with asylum-seekers arriving in Italy, a battle that won him the nickname of "migrants' bishop".
As part of the same probe, detectives are also investigating the diocese's former chief economist, Father Franco Caruso. Police allege he also embezzled a total of €120,000 in church funds and misused another €250,000 intended for charitable activities. Investigators suspect part of the money was handed to Father Vito Caradonna, a local priest who has been suspended over accusations of attempted sexual abuse.
Caruso oversaw the diocese's finances from 2008 to 2014, when he was removed by Mogavero after the latter found out that the church had ran up €5.5m in debts over five years. The bishop was questioned by authorities on 16 December. His lawyer, Stefano Pellegrino, told local media Mogavero was being investigated for financial irregularities he himself reported to police.
"Indeed, as soon as suspicions arose about irregularities in the management of the diocese's bursar, the bishop appointed two consultants," Pellegrino told La Repubblica newspaper. "Because their report showed possible illegal conduct the bishop sent the related documentation to prosecutor's office." The lawyer added Mogavero is co-operating with authorities and denies the accusations against him.