It has emerged that just hours after BHS announced the closure of all its 163 stores dealing a heavy blow to Britain's retail industry, Dominic Chappell sent an abusive text message to Darren Topp, CEO of the retailer. In the message, Chappell reportedly blamed Topp and Michael Hitchcock, BHS's former finance consultant, for the collapse of the business.
Chappell, who had bought the high street retail business from Sir Philip Green in 2015, claimed Topp and Green "have driven this company to liquidation". The 88-year-old business, reeling under immense financial stress, failed to secure a rescue deal for its 163 stores and 11,000 staff and was eventually led to liquidation.
On Thursday (2 June) evening, just three hours after administrators Duff & Phelps announced closure of the business, Chappell sent a message to Topp that said: "Well done. I hope you and Michael are happy that you got the outcome [sic] you wanted. You f***ing p***k." The former owner told The Guardian he "meant absolutely every word" of his message. About the 11,000 job losses, he said he feels "hideous". "I can't sleep at night. I am sick to my stomach with it. It didn't need to be this way. It has been driven into the rocks by Darren f***ing Topp and Philip Green."
Chappell, who will face a grilling by MPs coming Wednesday (8 June) over the collapse of the business, maintains the business "was totally and utterly saveable". "The only person that had a qualifying floating charge was Philip and he called the shots. He could have reduced or helped or backed up one of the bids going through to save 11,000 jobs and he didn't. I think the deals on the table were good enough to save the company but it was Philip pushing for his £35m," Chappell told the paper, noting: "This company could have been saved if Philip helped us on the way through, instead of continuously hindering us. Darren was Philip's pony, he played Philip's tune continuously."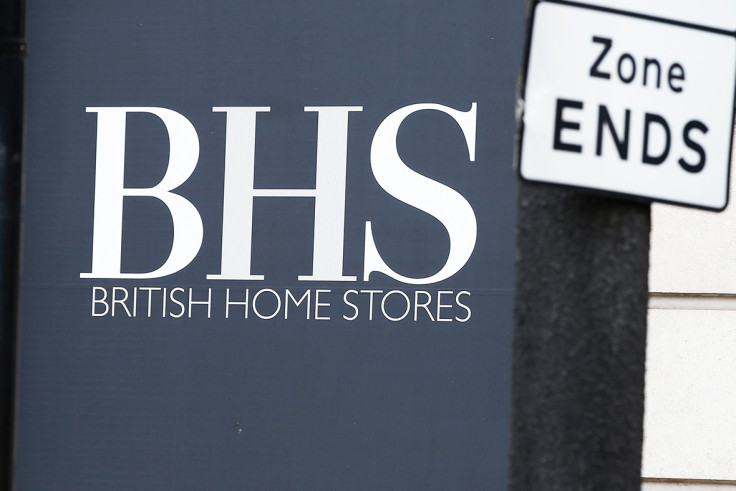 Chappel further said he was now looking for buyers for the company's international business. Meanwhile, the administrators are seeking buyers for BHS stores, the brand and its international business. Mike Ashley's Sports Direct and discount chain Primark are said to be among the probably buyers.
The message highlights the strain in relations between the owner and the BHS management. A spokesman for BHS termed Chappell a "fantasist" and said the text message was a "new low" for him.
A source close to the administration reportedly denied Chappell's claims that Green had prevented a rescue deal. The source told the paper a rescue deal with a Portuguese-backed consortium led by Greg Tufnell, the brother of former England cricketer Phil Tufnell, failed after the party could not pay the £30m ($43m) sale price by the deadline of Thursday morning.