Sir Phillip Green, the retail billionaire at the centre of controversy after the collapse of high-street chain British Home Stores (BHS), is facing fresh questions over a previously undisclosed transfer of £10m ($14.5m) sent from his Arcadia Group to Retail Acquisitions, the consortium that bought BHS last year for £1.
The news emerged courtesy of The Sunday Times, which reported that £10m was sent to the buyer in June last year, less than four months after the purchase of the loss-making clothing and home store. Retail Acquisitions is 90% owned by British businessman (and former racing driver) Dominic Chappell.
The payment is reportedly outlined in a document drafted by Green's lawyers and the sum was allegedly split into a £3.5m interest-free loan and £6.5m in cash. The document states the £10m was to be used "to repay intra-group indebtedness to BHS" according to the Times.
It is suspected this "indebtedness" could be related to an £8.4m loan the consortium took from BHS after purchasing the company. At the time, Chappell said this was to cover "professional fees" to third parties such as lawyers and accountants. However, he later admitted £1.3m was used to pay off a mortgage on his father's home.
Sources reportedly close to Green described the money transfer as "reconciliation payments" and claimed such dealings were completely normal in this type of business deal. Indeed, there is no claim the transfer was illegal in any way.
When asked about the money by The Sunday Times, Green said: "I'm not getting involved with you on this bulls**t. Have we done anything illegal? Write what the f*** you like."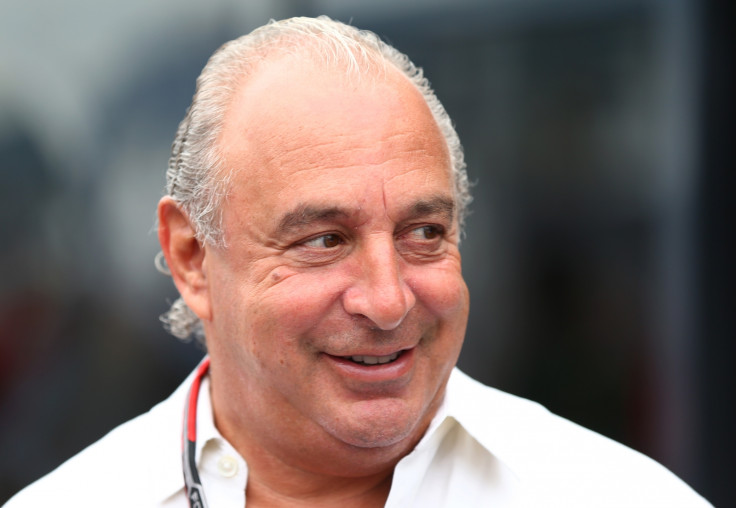 On 2 June, it was confirmed that BHS was set to close all of its 163 stores in the UK. It is believed that roughly 8,000 employees and 3,000 contractors will lose their jobs. In a statement announcing the news, administrators said: "Although multiple offers were received, none were able to complete a deal due the working capital required to secure the future of the company. Our thoughts today are with the employees."
Key players are soon expected to be brought before a parliamentary inquiry to explain the firm's pension fund problems. Iain Wright MP, chair of the UK business, innovation and skills select committee has indicated Green will not be given an easy ride.
He told BBC Radio 4's Today programme: "The question that we want to ask Sir Philip Green is, 'You bought BHS, took enormous sums out of the business, the pension scheme went from surplus to deficit and then you sold it for a pound to somebody who was twice bankrupt and who had no experience whatsoever of the retail sector – is that appropriate stewardship of a big, important company?'"