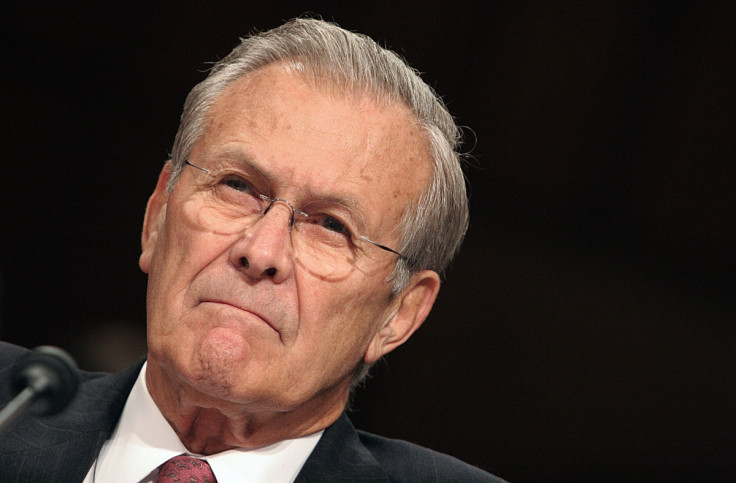 Former US Secretary of State Donald Rumsfeld who presided over the US invasions of Iraq and Afghanistan has released a video game based on a version of solitaire believed to have been played by Winston Churchill.
Released as an iOS App, the game is based on a version of solitaire favoured by the wartime prime minister who led Britain to victory in the Second World War. The version uses two decks of cards instead of one, 10 rows of cards instead of seven, and an extra end game goal called the Devils Six.
Rumsfeld, 83, says he became a fan of the card game in the 1970s, after it was taught to him by Belgian André de Staercke, who Rumsfeld claims was taught the game in turn by Churchill.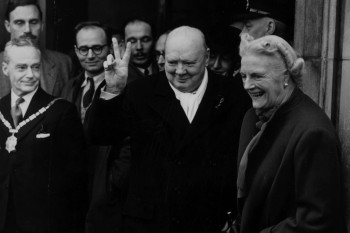 Rumsfeld says the game is "probably the most challenging and strategic game of logic or puzzle" he has ever played, and feared it would be "lost to the ages" if it wasn't made widely available.
After receiving an offer to transform the game into an app, he admitted: "I can't say I had much of an idea of what an app even was. I had played the regular version of solitaire on my iPad, but turning Churchill solitaire into an app of its own wasn't something I'd ever envisioned.
"It wasn't something I was sure the Churchill family would even want us to contemplate," he said. However, Churchill's grandson, Randolph, gave permission for the project to go ahead.
In the game players are invited "take on challenging missions and follow Churchill's career as you earn promotions and new military ranks. With enough grit, you might just become Prime Minister".
Rumsfeld, who became well-known for his hawkish stance and gnomic pronouncements while defence secretary under George W Bush, concedes to having little to do with the technical aspects of the game's development.
The game is free but features in-App purchases. The profits for Rumsfeld and the Churchill family will be donated to charity.