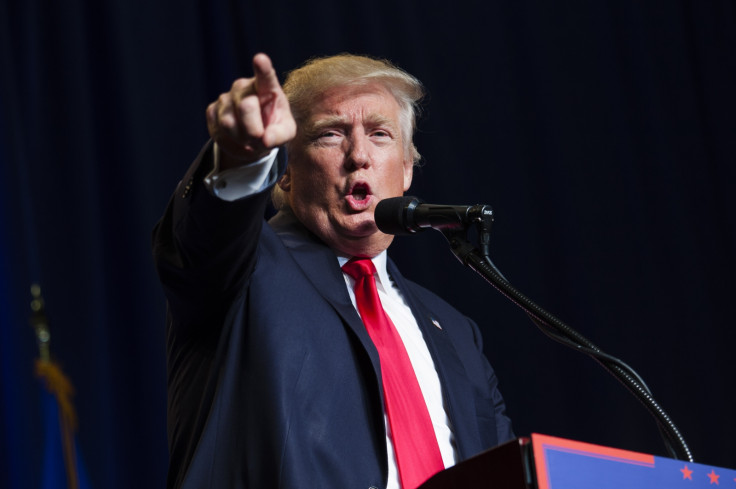 Republican candidate Donald Trump has attempted to woo the Christian right at what has been described as an anti-LGBT meeting for the American Renewal Project. Speaking in Orlando at a "Pews and Pastors" event on the eve of the two-month anniversary of the mass shooting in Pulse gay nightclub in the city, Trump spoke to anti-gay evangelicals about religious liberty.
"I'm going to figure out a way that we can get you back your freedom of speech," Trump said referring to an amendment introduced by Lyndon B Johnson that prevents religious organisations with tax-free status from making political endorsements. "That was taken away."
Trump has been criticised for attending an event that is openly anti-gay on the anniversary of the Orlando shooting, which killed 49 and wounded 53, but the candidate has made no secret of his desire to court the evangelical vote.
His VP pick Mike Pence is an evangelical Christian who signed the original version of an Indiana religious freedom bill that would have allowed businesses to discriminate against gay couples, although it has now been revised.
And the evangelical American Renewal Project is filled with pastors who are openly against LGBT rights, with some of those in attendance at the evangelical gathering including religious activist David Barton who believes HIV and AIDs are God's punishment for gay people, and Matthew Staver who has argued in favour of gay conversion therapy.
The poor timing of the event in Orlando has upset many LGBT activists, president of Space Coast Pride Lexi Wright told Advocate.com. "The concern is that, just two short months after the massacre of 49 individuals belonging to the Latino and LGBTQ community, two individuals as prominent as Marco Rubio and Donald Trump choose to address a conference of people who would demean us and demonise us and further hate culture toward the LGBTQ community," she said.