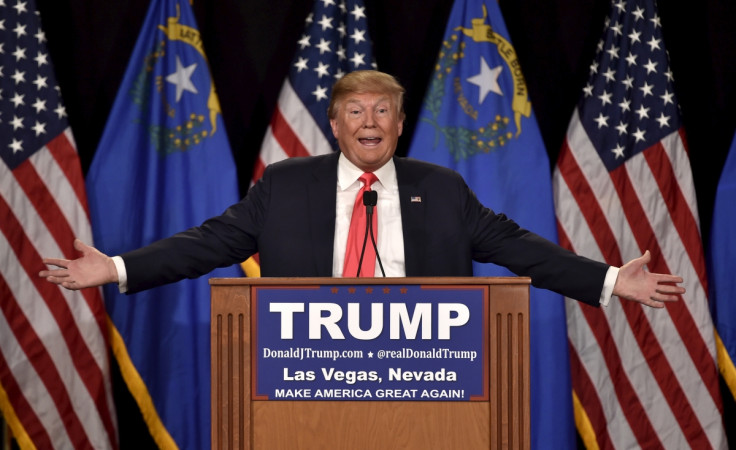 A 22-year-old comedian's 10-page fictional gay erotic novel on US presidential hopeful Donald Trump and a bellboy he meets is on top of Amazon's humorous erotica and gay erotica charts. Elijah Daniel from Los Angeles wrote the novel titled Trump Temptations: The Billionaire & The Bellboy in four hours, according to reports.
Before writing the novel, Daniel wrote on Twitter: "I'm going to get drunk tonight and write an entire Donald Trump sex novel like 50 Shades of Grey & put it on Amazon tomorrow, I swear to god."
The novel's description on Amazon reads: "He was a billionaire, I was a bellboy, can I make it any more obvious?" It continues: "It all started one fateful afternoon in summer of 2012. I was working as a bellboy at the Trump Hotel in Hong Kong on an internship program. This was my first time in a big city. It was all I could have ever dreamed of, and more. But little did I know, it was all about to change."
According to Cosmopolitan magazine, a passage from the novel reads: "His voice wrapped around my body like queso around a smothered burrito." The passage goes on: "With his oily orange skin glistening in the sunlight as if he were a soggy cheeto, his hair unkempt and messy, like a gorgeous rat's nest. He was beautiful."
"[I]'m cringing while I write like this is the most disgusting thing I've ever written I called Donald's breasts supple in this book," Daniel tweeted.
Daniel had conducted a poll to find out who the central character of his novel would be and how it would meet the Republican front-runner, as a hotel bell boy beats a helicopter pilot and a drunk in a casino.
The novel has been given five star ratings on Amazon by 181 readers. One writes: "This has to be the single most impressive piece of writing in modern American literary history. When I am on my death bed I will be reading this book and my family will say 'Again?' and I will say 'Yes, now and forever.'"
The novel is priced at $1.99 (£1.39) in Amazon.