Republican presidential nominee Donald Trump has pulled ahead of his Democrat rival Hillary Clinton in the polls. Trump is currently leading Clinton by two points in a general election four-way race including Gary Johnson and Jill Stein, and leads by one point in the same CNN/ORC poll in a two-way face off.
It is a bounce back for Trump, who saw low numbers in August following the backlash against negative comments he made about the Muslim Gold Star family of a US soldier.
Trump had lost a lot of ground to Clinton, who boasted a double-digit lead on her Republican rival until recently.
But positive polling among independent voters in "rust belt" states, as well as a Rasmussen poll, showing Trump take a one-point lead on Clinton at the beginning of the month, have given the GOP candidate a much-needed boost after a month of dismal numbers.
Pundits had begun to question whether Trump was losing momentum ahead of the crucial nine weeks prior to the November election, as he reshuffled his campaign team once again and flip-flopped on immigration.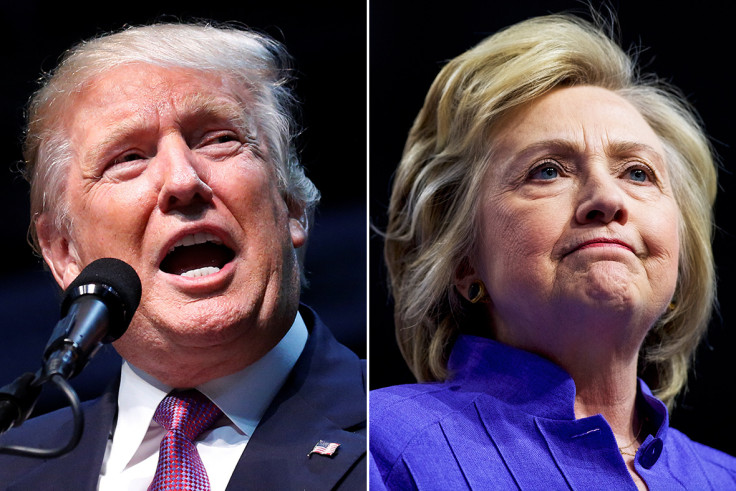 However, his numbers have risen steadily over the past fortnight as he lessened and eventually closed the gap between himself and Clinton, tweeting triumphantly: "Thank you #America First".
He also retweeted an account stating: "Message for undecided voters: Please wake up and vote Donald Trump now! Trump/Pence very important save our America before too late!"
Undecided voters will be key for Trump, however both candidates are yet to prove whether they can inspire floating voters to get out to the ballot box.