Apple CEO Tim Cook has expressed support for his coworkers who are 'Dreamers' or those living with a DACA status in the US.
Deferred Action for Childhood Arrivals (DACA) is an Obama-era program that shields immigrants brought illegally to the US as children from deportation and allows them to live and work in the country.
But, as Trump administration is considering scrapping the program, Cook decided to vouch for his coworkers – DACA recipients who work at Apple. The Apple chief tweeted on Sunday (3 September) that he stands by as many as 250 "Dreamers" employed by the company.
He said they "deserve our respect as equals", and stressed that any solution relating to immigration reform should be aligned with "American values".
This is the first time Apple has disclosed how many DACA recipients are working at the tech giant. The remark from Cook follows an open letter signed by him and some 300 business leaders urging President Trump to uphold the five-year old program.
"Dreamers are vital to the future of our companies and our economy," the executives wrote. "With them, we grow and create jobs. They are part of why we will continue to have a global competitive advantage". The letter also noted that ending DACA protections would affect the future of some 800,000 dreamers – 97% of whom are studying or forming a part of US workforce, according to The Washington Post.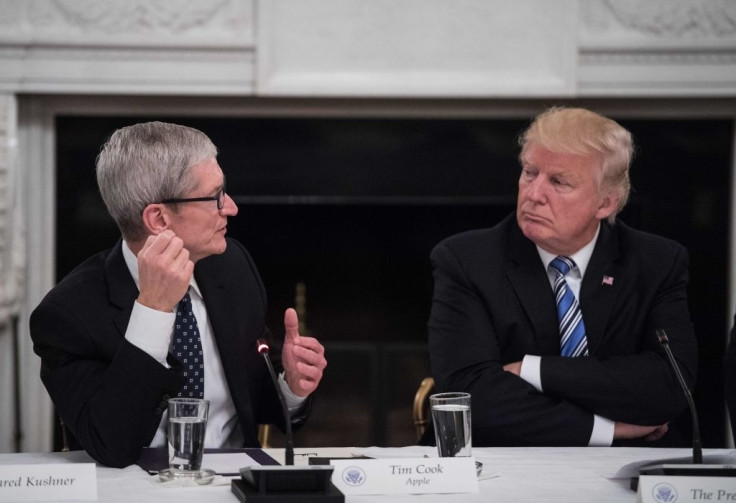 Trump vowed to scrap DACA during his presidential campaign. At a conference in February, he said, "We are going to deal with DACA with heart," adding that it was a "very, very difficult subject" for him.
The White House has said Trump administration is finalising its decision on the program and will make an announcement on Tuesday.