Donald Trump signs bill halting Obama-era coal mining regulations
The president persistently critical of environmental regulations aimed at restraining fossil fuel industries.
US President Donald Trump has signed a bill passed through Congress that reverses Obama-era environmental protections aimed at the coal industry.
In the first of many expected roll backs on climate change policy, the bill stops coal mining companies from dumping debris into nearby waterways, a regulation that Trump decried "job-killing".
The president signed the edict as two senators from West Virginia and two from Kentucky, both major coal mining states, looked on.
The policies were rolled back using a measure called Congressional Review which allows Congress to reverse regulations implemented during the final six months of the Obama administration.
"You folks have put up with a lot," Trump said after the signing, "in other countries they love their coal, over here we haven't treated it with the respect it deserves."
"As we sign more and more bills, we're going to make our nation more than competitive, not just competitive, we're gonna be more than competitive and we're going to win at many, many industries."
Trump has been persistently critical of environmental regulations aimed at restraining fossil fuel industries, and frequently promised to bring back coal mining jobs.
His pick to run the Environmental Protection Agency, Scott Pruitt is expected to be confirmed soon and with his confirmation a raft of roll backs on environmental policy has been hinted.
The EPA itself is set to see major cuts too with a former head at the transition team saying that significant workforce and budget cuts were set for the future.
Trump's team clashed with the National Parks Service early after the inauguration when an official twitter account retweeted posts questioning the size of Trump's inauguration crowd.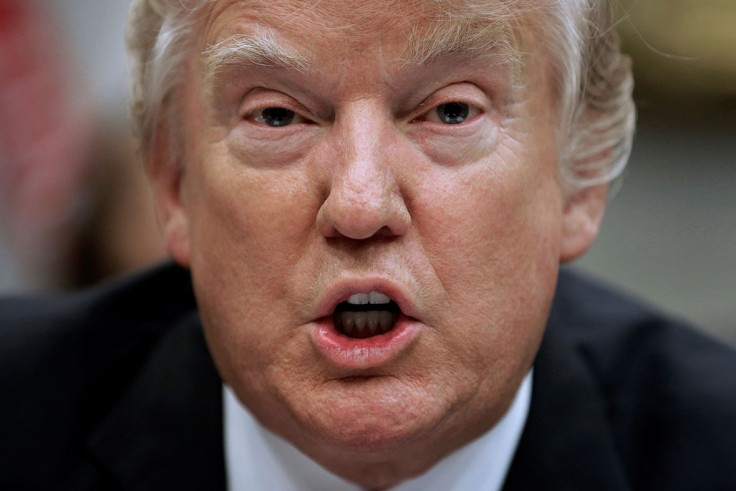 A second parks Twitter account also went rogue, tweeting facts about climate change before the posts were deleted.
In response to claims that EPA employees were told not to talk to the press or post of social media, the Democratic National Committee responded by saying: "Vladimir Putin would be proud."
© Copyright IBTimes 2023. All rights reserved.